Are you looking for the best things to do in Kitty Hawk? You've come to the right place! Historically speaking, Kitty Hawk is well known for being the location where the Wright Brothers made their first successful flights. The flights were actually in nearby Kill Devil Hills, but Kitty Hawk was the nearest town at the time, so it gets all the credit. For travelers today, it's known as one of the best towns in the Outer Banks for a memorable North Carolina vacation.

You will find stunning natural features, mouth-watering seafood, and beautiful wildlife in the coastal wetlands in Kitty Hawk. There are many benefits of staying in Kitty Hawk on your Outer Banks travels, most of all there are a lot of awesome things to do in town. Keep reading to learn about the best things to do in Kitty Hawk on your next visit!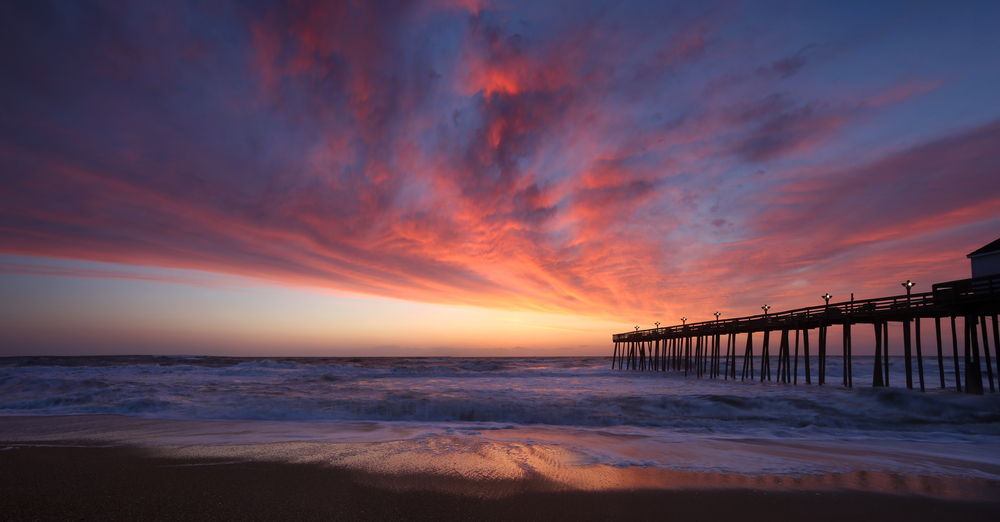 12 Best Things To Do In Kitty Hawk NC You Shouldn't Miss
Sea Scape Golf Links
One of the best things to do in Kitty Hawk for couples is to play a round of golf at Sea Scape Golf Links. This golf club in Kitty Hawk has perfectly manicured fairways and uses the sand dunes and surrounding maritime forest to really showcase the stunning beauty of the Outer Banks. This unique coastal environment makes this course a must-see for enthusiasts!

The restaurant is quite popular for both breakfast and lunch. Named the Sandtrap Tavern, it offers homegrown local specialties that are prepared in their made-from-scratch kitchen. You will be able to choose from their slow-smoked dishes, light menu items like fresh salads made with local ingredients, and other delicious dishes like pork belly bruschetta and seasoned prime rib. Both golfers and locals rave over the food, decor, and large bar that is equipped with seven big screens as well as regional and local beer and wine selections.

What makes Sea Scape such a great place to visit is that it is super accessible budget-wise. Both the golf rates and the prices at the Sandtrap Tavern are super reasonable considering the stunning area where they are located.
Visiting Sea Scape Golf Links is simply one of the best things to do in Kitty Hawk for adults. Don't forget to check out our list of Best Things to Do In North Carolina!
Sandy Run Park
When it comes to free things to do in Kitty Hawk, Sandy Run Park should be on your radar. This lovely little park is sixteen acres and is complete with a wide range of wildlife and creekside trails. Open since 2007, this park takes you over wooden boardwalks through a maritime forest. You will pass over bridges, walk out onto gazebos over the water, and experience wildlife up close and personal.

While you are there you will have the opportunity to use the wooden exercise equipment and children can play on the playground. During your leisurely stroll through the park, you will not be able to miss the wildlife. The abundance of turtles, birds, and other critters is quite clear. Glance over the edge of the boardwalk and you can see bales of turtles and schools of fish in the water below.

If you like to stay active or enjoy nature when you travel, Sandy Run Park offers you a chance to do those things while in Kitty Hawk. When walking through the area, you will see signage that explains the natural features and gives you information about the animals that you can see in the park. Having the Rough Green Snake, Great Blue Heron, and Yellow Slider as your walking buddies will make this a natural walk you won't soon forget.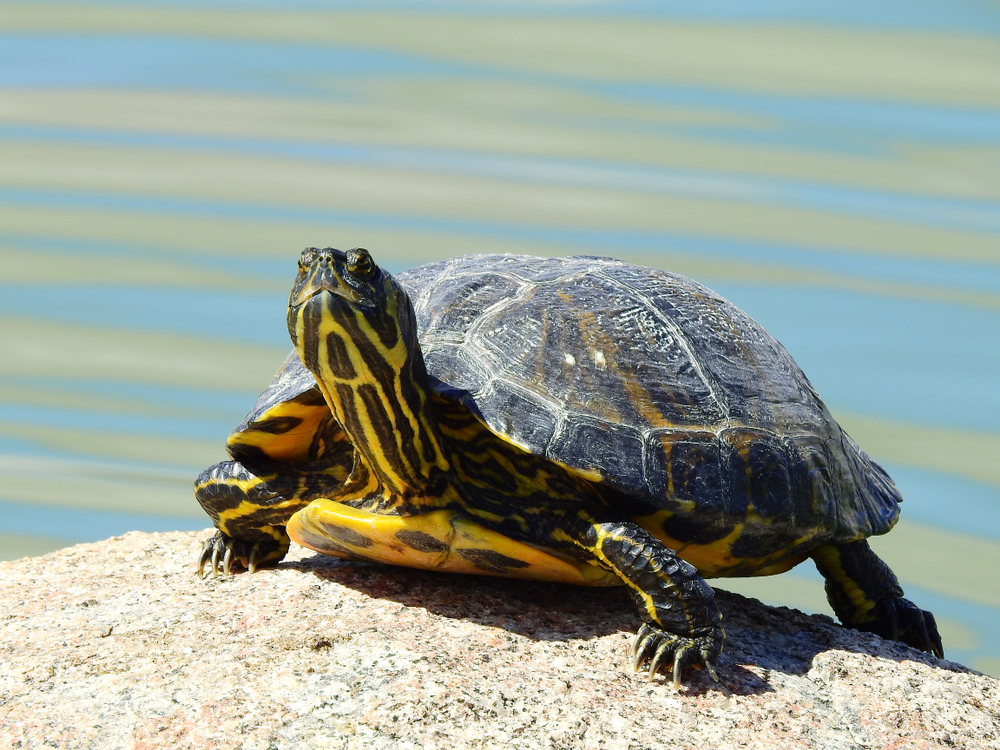 Kitty Hawk Pier
There are seven piers in the Outer Banks. Kitty Hawk Pier is one of the most popular. Located at Milepost 1, there is a small fee to walk on the pier or to go fishing. The pier is now owned by the Hilton Garden Inn and if you choose to stay there, the pier is free for you to access for both fishing and strolling to the end. Sitting on high posts over the Atlantic Ocean, the pier is home to the Pier House.

The Pier House is adorned with natural wood and has a beautiful coastal interior. This building is used for events and weddings, so you might see a gathering there during your visit. The pier is one of the most popular attractions in Kitty Hawk and it comes with a history that helped to shape the town as a whole.

It was built in 1953 and has had suffered destruction at the hands of several hurricanes. When it first opened, it quickly became known for its eatery and fishing. Today, it is the place to be to enjoy breathtaking views over the ocean. The coastline and the waters off of the OBX are something to behold as they have been the home to many interesting historical events and refreshing beauty. When looking for things to do in Kitty Hawk, you won't want to miss the pier!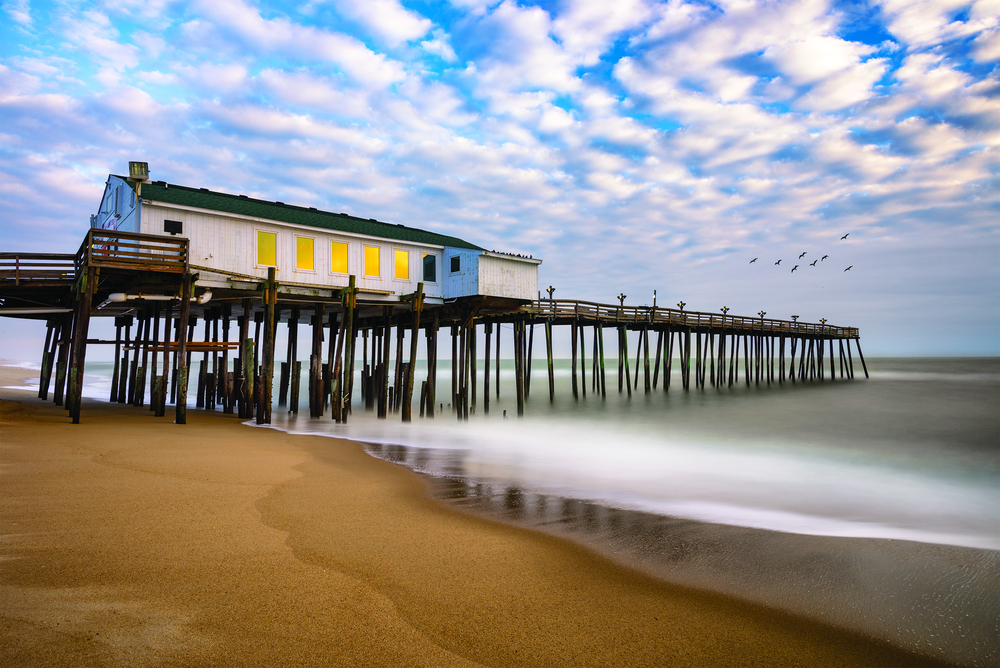 Scarborough Lane Shoppes
For those who like to participate in a bit of retail therapy when they travel, the Scarborough Lane Shoppes is among the best things to do in Kitty Hawk. This shopping center has shop after shop of interesting souvenirs, household items, treats, clothing, and more. There's even a Christmas shop called the Christmas Mouse where you can find all sorts of holiday decorations, including coastal-themed items.

This shopping sent is the perfect place to spend time indoors if it's a scorcher or raining in the Outer Banks. While you are there, be sure to buy yourself a commemorative t-shirt, try seasoned nuts and seeds at Try My Nuts, browse the teas and spices at the Tea Exchange, and indulge in some made-on-site fudge from the Fudgery. There are restaurants, sweet shops, and a golf cart rental shop in the center as well.
Jockey's Ridge State Park
Jockey's Ridge State Park should be at the top of your list of things to do near Kitty Hawk. This state park is free to enter and is home to the tallest living naturally-formed sand dunes in not only North Carolina, but the entire Atlantic coast. This attraction is an ideal location for flying kites, sightseeing, hang gliding, watching the sunset, and more. There are also opportunities to wade in the water, go paddling, and walk the nature trail along the wetlands, maritime thickets, and the grassy dunes.

This unique park is a simply stunning active sand dune system that you will want to see for yourself. You can hike to the top of the tallest sand dune to get a view of the ocean and the sounds or simply enjoy being in the otherworldly beauty of the park. You can also visit the museum and visitors center, walk the boardwalk, and learn about the ecology of the dunes.

Shoes and sun protection are highly recommended. However, you will find that people often pile their shoes up at the end of the boardwalk before they begin exploring the dunes. If you are feeling adventurous and want to try hang-gliding for the first time, you can take lessons from the Kitty Hawk Kites Hang Gliding School at the park.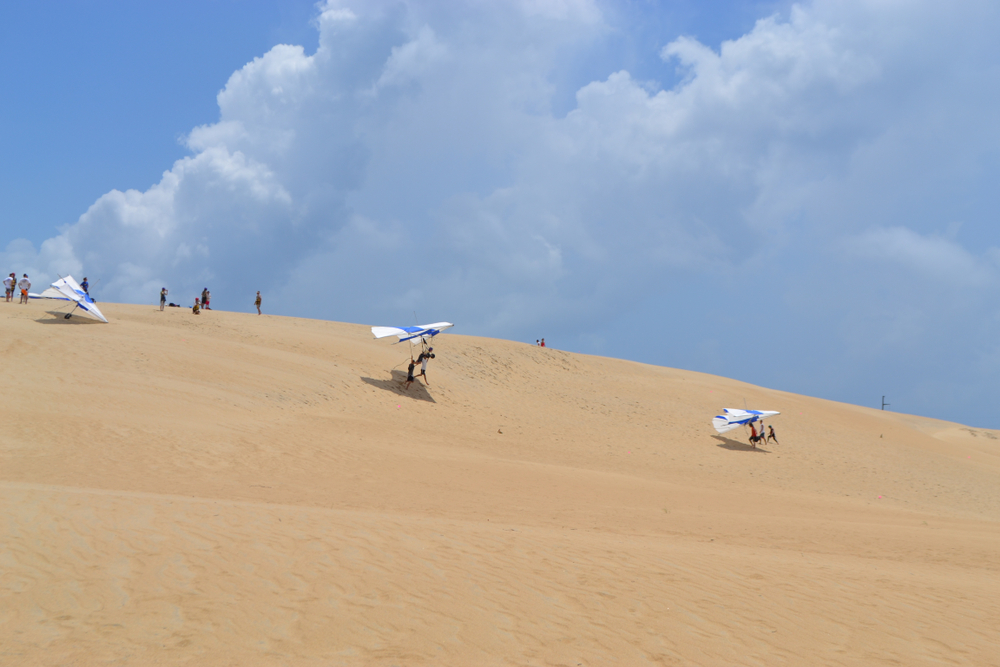 Indulge in Fresh Seafood
Like any small coastal town in the United States, the seafood in Kitty Hawk is exceptional. There are so many seafood places in the Outer Banks from Ocracoke Island in the south to Corolla in the north. When you are in Kitty Hawk, it would be a shame to not try some of the mouthwatering OBX seafood for yourself.

I Got Your Crabs Shellfish Market and Oyster Bar is a great choice when you're in town. While they specialize in blue crab, you will also find steamed dishes, flounder strips, oyster plates, catfish sandwiches, fried scallop tacos, and more at this casual seafood eatery. For a more upscale seafood experience, check out the Black Pelican. Here you will find dishes like crab cakes with a Tuscan remoulade, Tuna Nagano with a rare Napa cabbage slaw, and other intriguing dishes like the Frogmore Clambake.

If you are looking for things to do in Kitty Hawk at night, heading out to a seafood joint with outdoor seating and live music is the thing to do. Longboard's Island Grill is a beach bar and grill that has late-night hours with live music and great seafood entrees. Other than seafood, you can also find wings, pasta, tacos, dips, burgers, and more! While you are here, make sure to check out some of the best restaurants in the Outer Banks!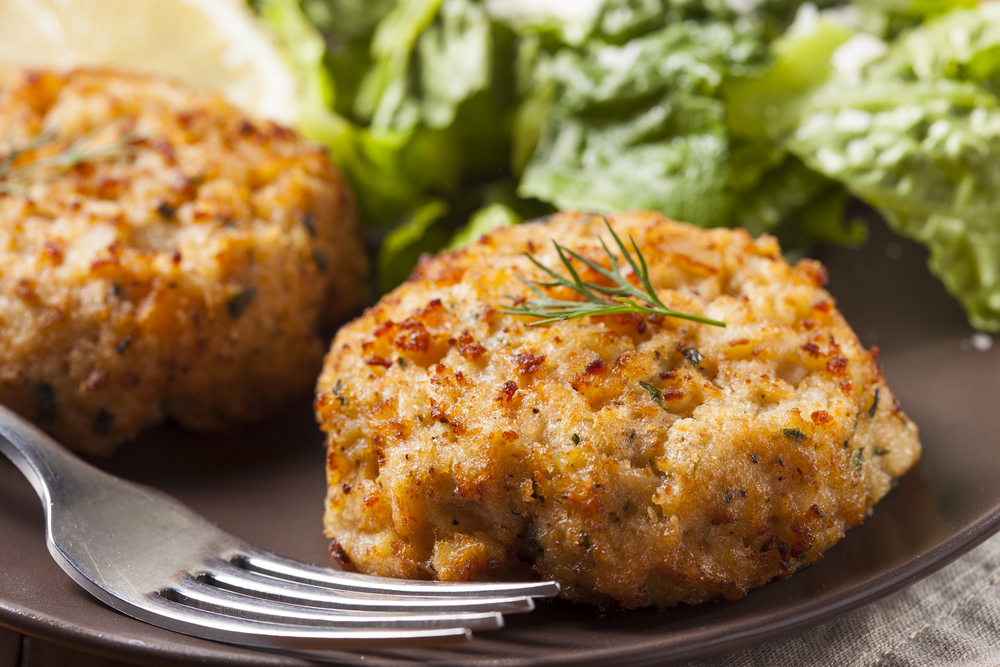 Wright Brothers Multi-Use Path
For travelers who want to fill their itinerary with nature-focused things to do in Kitty Hawk NC, direct your attention to the Wright Brother Multi-Use Path. This 2500-foot concrete path faces the Kitty Hawk Bay and is the perfect place to be able to experience natural beauty in Kitty Hawk. The path is pathed so it is great for biking or for those who aren't too excited about dirt and rock paths. This walking trail allows you to have the best of both worlds!

You will see forests, boardwalks, viewing platforms, and water and sunset views. There's something like experiencing everything that a new town has to offer. Taking a walk through the coastal wetlands, watching coastal birds, and sitting along the water's edge and feeling the salty breeze dance across your cheeks is a part of the experience when in Kitty Hawk!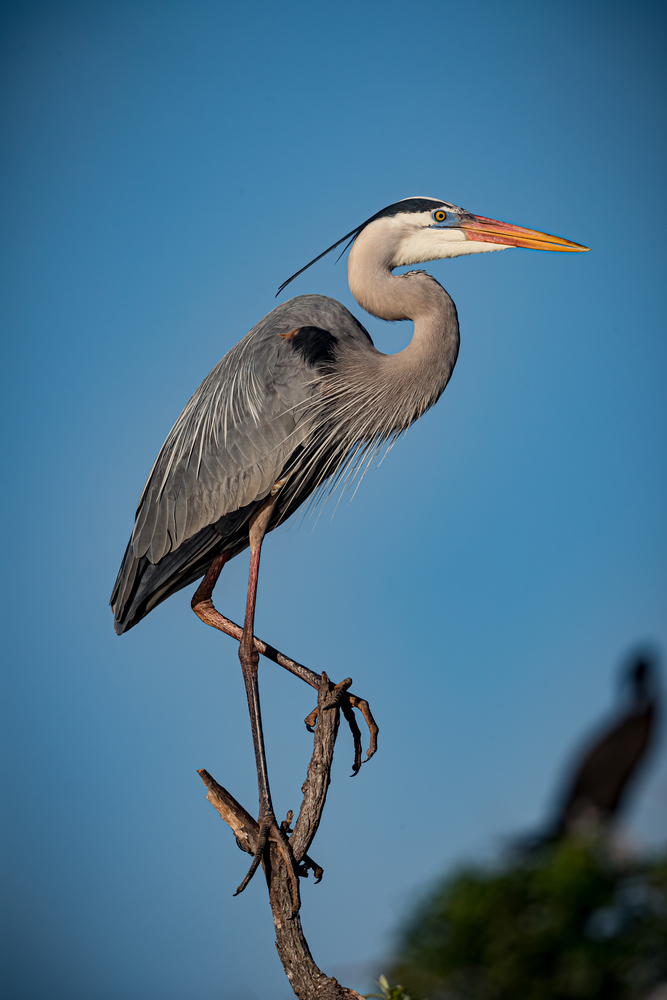 Ride a Bike Around Town
Touring Kitty Hawk by bike is a must-experience item for your Outer Banks bucket list. Kitty Hawk is only 8.12 square miles and it is super easy to see a lot of places in a short amount of time. There are several places in the Outer Banks where you can rent bikes. Kitty Hawk Cycle Company is arguably the most popular. By the way, Kitty Hawk Cycle Company also has kayaks and paddle boards for rent as well.

What makes this rental company so great is that they deliver all across the Outer Banks. The shop staff is known for being super knowledgable, provide over the top customer service, and leaving everyone feeling well taken care of. If you would love to explore Kitty Hawk on a bike but aren't siked about having vacation feel like exercise, there are places to rent electric bikes so your cycle is a lot easier!

If you are traveling with kids and are interested in some of the things to do in Kitty Hawk with kids, renting a bike and touring the town is highly recommended. Kids will love the adventure and the exploration that comes along with renting a bike to explore Kitty Hawk. For little ones who can ride in a child bike seat on their parent's bike, they will love watching the town and people pass by as they enjoy the ocean breeze blowing through their hair.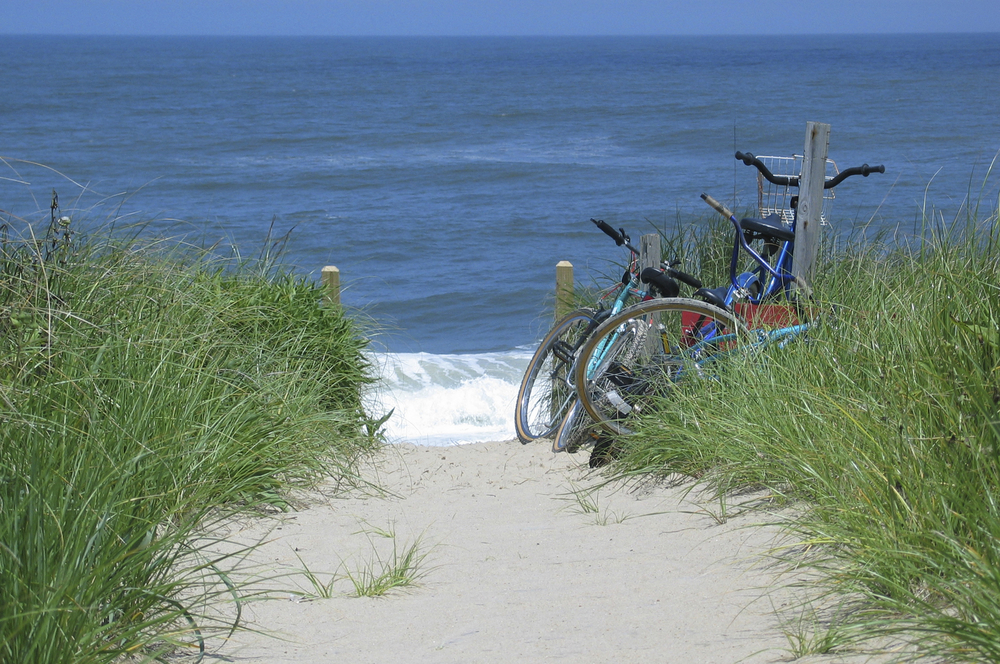 Kitty Hawk Woods Coastal Reserve
Kitty Hawk is located on Bodie Island which is one of the prettiest islands in North Carolina. What makes Bodie Island and Kitty Hawk such amazing places to visit is the wide variety of opportunities to experience nature there. From the sounds and beaches to the wildlife and coastal wetlands, there are nature features around every corner for you to explore and enjoy.

The Kitty Hawk Woods reserve in encompasses 1,890 acres along the Albermarle sound and the Kitty Hawk Bay which is home to the Kitty Hawk Bay Islands. This reserve is host to many globally-rare plant communities. These communities are relics of the ancient dunes in Kitty Hawk and all of the Outer Banks.

The maritime swamp, freshwater wetlands, and other natural features in the reserve are all a part of its charm. The salty sea spray and wind have affected the land and life in the reserve and you can see these effects during your visit. Of all of the things to do in Kitty Hawk, North Carolina, visiting some natural masterpieces is something you won't want to miss!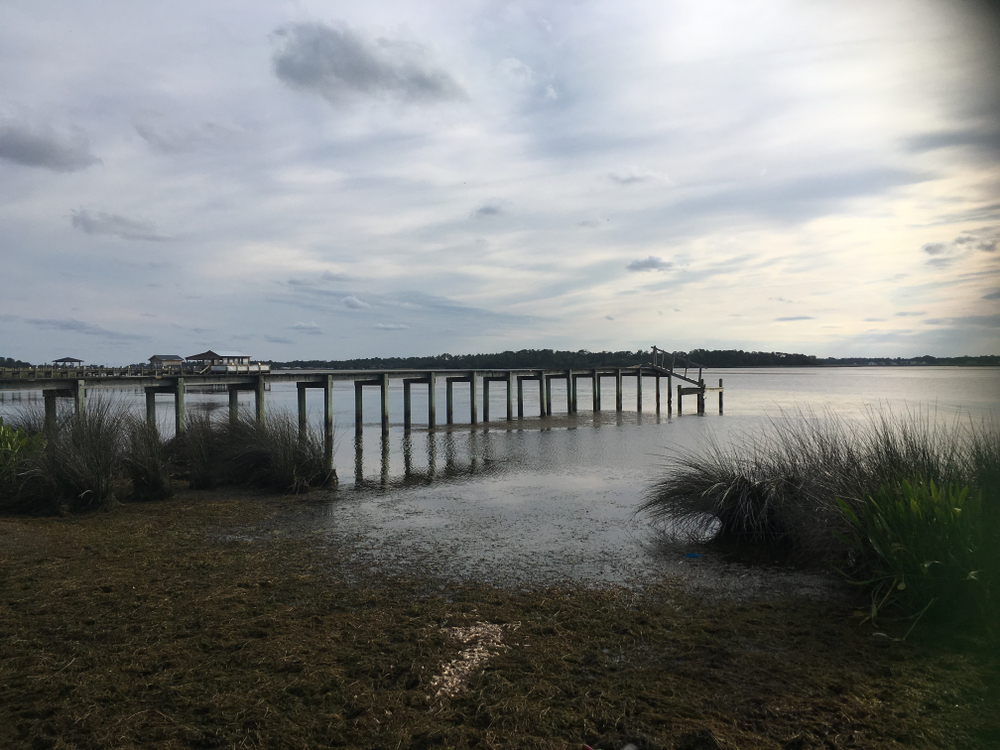 Monument To a Century of Flight
The Monument To a Century of Flight is one of the best places to visit in Kitty Hawk. Yet another site dedicated to the history and legacy of the Wright Brothers, this monument is one of the best things to do in Kitty Hawk, North Carolina for history lovers. At the site, fourteen stainless steel wing-shaped pylons stand up to twenty feet in the air and are organized in a 120 feet orbit. This is symbolic of the length of the Wright Brother's first sustained flight.

Black granite panels chronicle a hundred of the most significant events that happened in the first venture of aviation. Admission is free and you can learn so much about the Wright Brothers and Aviation as a whole. You can see and learn a lot at this attraction in a short amount of time so if you are looking for a way to fill your day between activities in Kitty Hawk, consider squeezing in a visit to the Monument To a Century of Flight into your itinerary!
Big Bucks Homemade Ice Cream
Indulging in sweet chilled treats is among the top Kitty Hawk activities! Big Bucks Homemade Ice Cream in Kitty Hawk, North Carolina has over-the-top ice creams, chocolate creations, and more sweet treats to try during your visit. On hot summer days, there is nothing better than grabbing an ice cream cone or banana split to cool you down before you go back to exploring the magnificent town of Kitty Hawk. Don't worry, there are hot items for the wintertime as well!

From dipped waffle cones and sundaes to fudge and chocolate-covered sweets, there's not much that you can't find at Big Bucks Homemade Ice Cream. Whether you are looking for something sweet and summery or decadent and rich, you can find it at this sweet shop. It's also a great place to swing by for a caffeine pick-me-up as they have hot, chilled, and iced coffee-filled drinks.

While you are busy marking items off of your list of things to do in Kitty Hawk, be sure to make time for a sweet treat. You won't regret trying some of the super-premium ice cream flavors that are made with fresh cream, milk, and sugar all pasteurized to create their delicious, natural, and super creamy ice creams!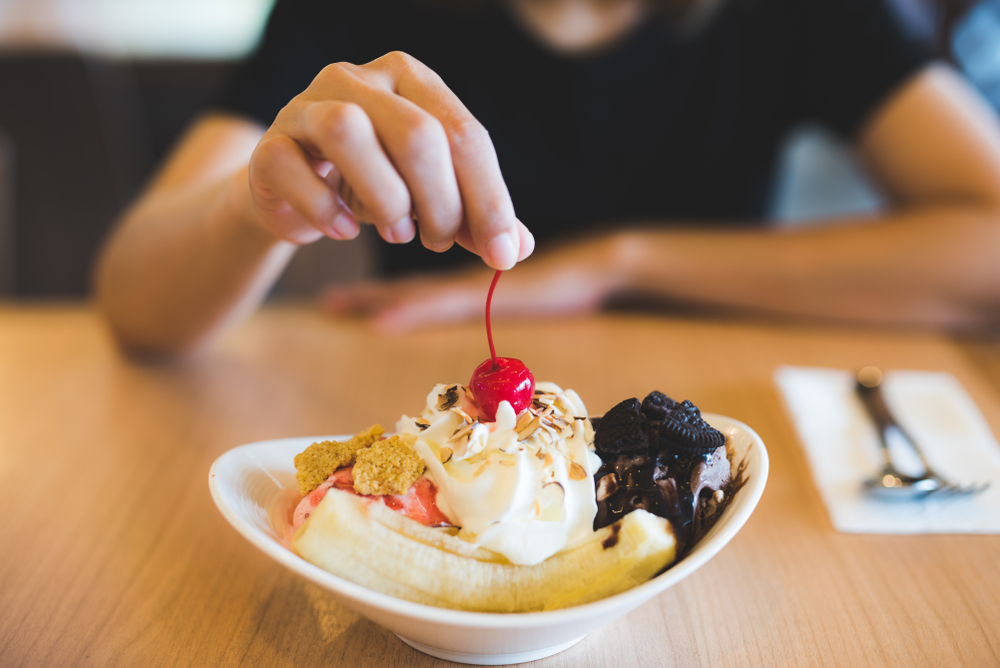 Wright Brothers National Memorial
The Wright Brothers National Memorial is not only one of the best activities in Kitty Hawk, but one of the best things to do in the Outer Banks altogether. The memorial is taken care of by the National Park Service in nearby Kill Devil Hills. This monument is to commemorate the first sustained, powered flights by the heavier-than-air machine by the Wright Brothers.

You may know quite a bit about the Wright Brothers already. William and Orville Wright spent years in scientific exploration as they tried to achieve the first successful airplane flight. The first flight happened on December 17, 1903. During your visit, you will be able to see boulders that mark the location of where the flight took off and where it landed that winter day in 1903.

A walk to the top of the monument will teach you a lot about the Wright Brothers and when you get to the top, you will have 360-degree views of the area. Replicas of the brothers' gliders, statues, photographs, and more can be seen at this attraction. Be sure to check out the visitors center as well to learn even more about this time in history.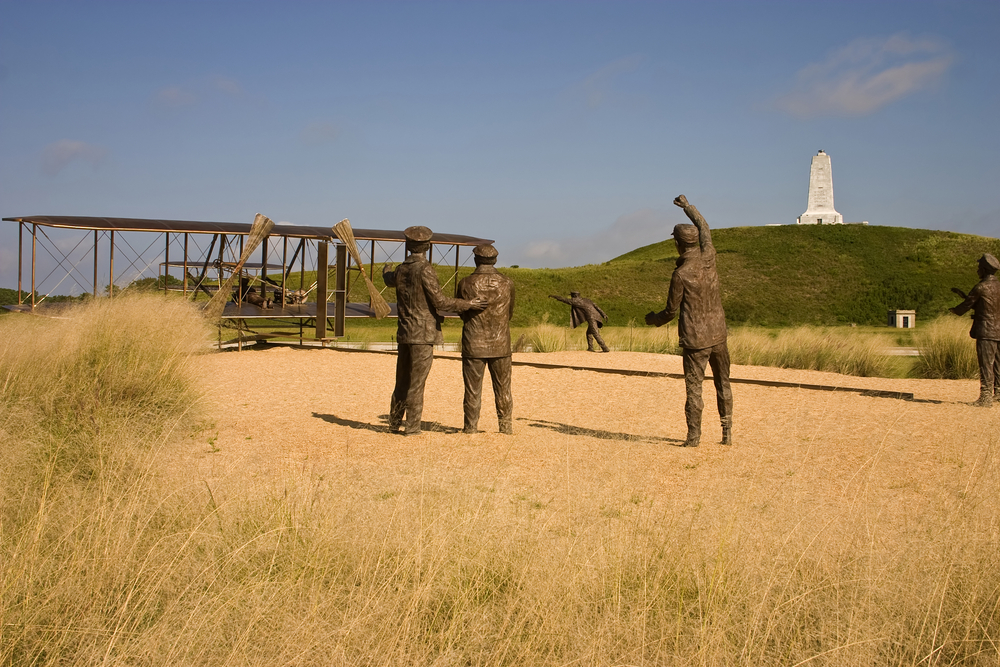 Kitty Hawk is home to some of the best beaches in the Outer Banks, amazing restaurants, and of course, some of the best places to stay in the Outer Banks as well. From seafood and live music to maritime forests and immaculate sand dunes, you are sure to fall in love with Kitty Hawk, North Carolina. Now that you have learned about some of the most fun things to do in Kitty Hawk, what do you think?