Ready for some thrilling tubing in Georgia? This glorious southern state is packed with exciting outdoor adventures for thrill-seeking travelers. Tubing is a super fun way to spend the warm season in The Peach State! There's nothing like spending the day on the water enjoying the southern sun.

Also known for its Southern hospitality, juicy peaches, and for being the birthplace of the incredible Dr. Martin Luther King Jr., There are so many incredible things to do in Georgia while you are there as well. Let's get started and check out some of the best tubing opportunities in The Peach State!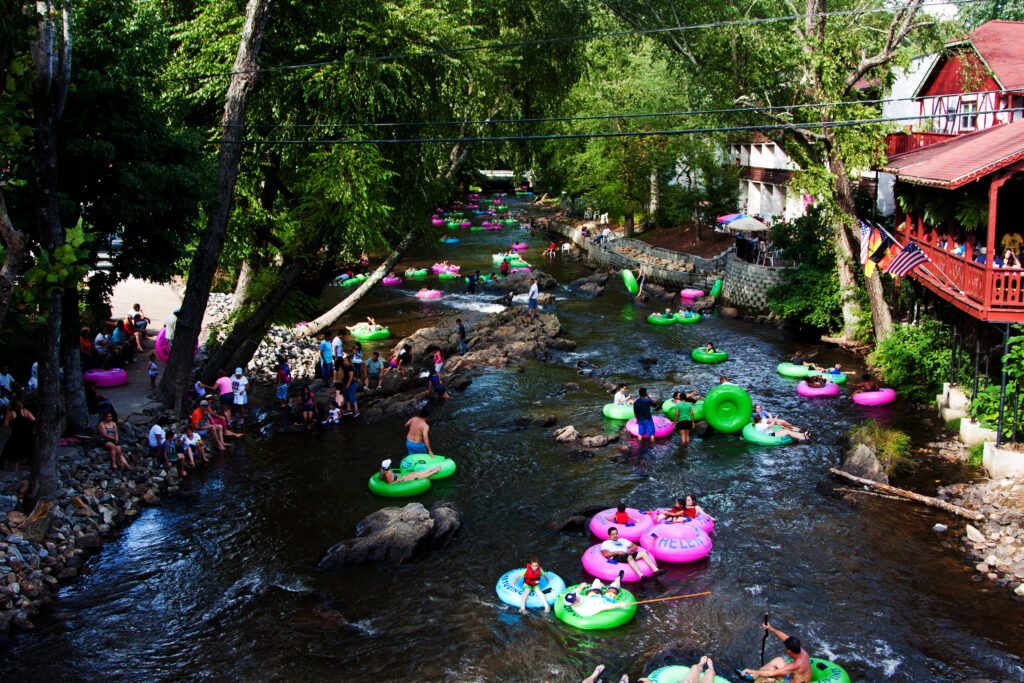 10 Best Places For Tubing in Georgia (Natural Lazy Rivers!)
Chattahoochee River Tubing
Looking for tubing in Duluth? Chattahoochee River Tubing in Duluth is a fantastic place to go floating down the Chattahoochee River. This locally owned and operated business has been around since 2009 and is proud to have served happy adventurers for years.

When you choose Chattahoochee River Tubing, you can go on a two-mile or a four-mile float on the river. You can choose a dual chamber open bottom tube that comes with a Coast Guard-approved life jacket and a shuttle ride or you can rent a closed bottom tube that also includes a shuttle ride and Coast Guard-approved life jacket.

There are a few things to keep in mind if you choose this tubing in Georgia experience. Everyone in your traveling party must be five years old or older. In terms of being prepared for a day on the water, you should know the water is around fifty degrees Fahrenheit and you should consider wearing flip-flops or water shoes for your tube down the river.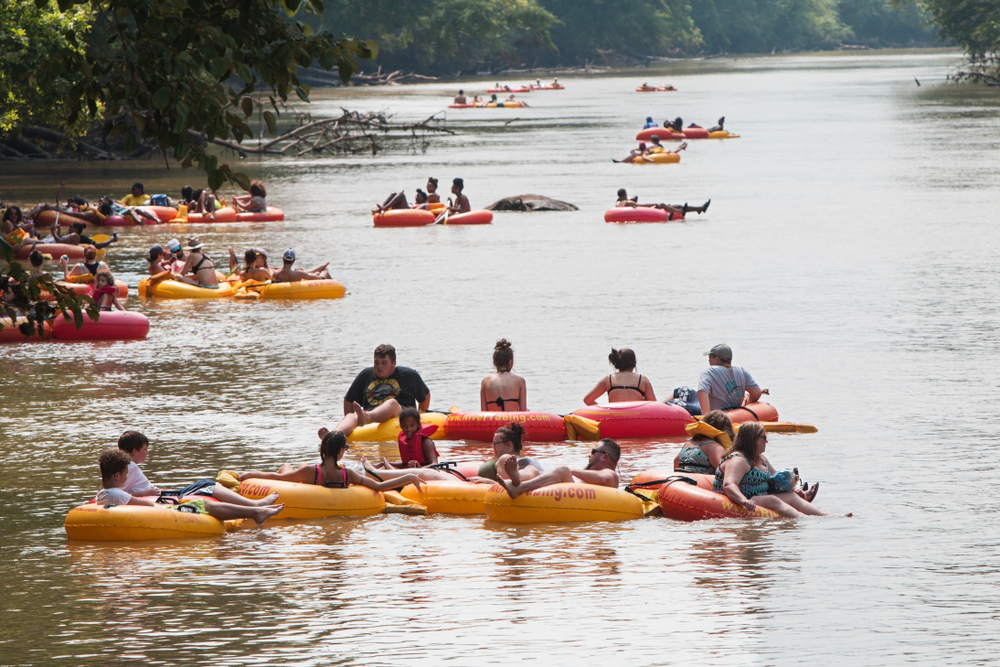 Blue Ridge Tubing
One of the best things to do in North Georgia is to go tubing in Blue Ridge Georgia! For everyone looking for North Georgia tubing, Blue Ridge Tubing should be on your radar! This is a great company to go tubing with if you are not sure if tubing is right for you as their tubes have bottoms and headrests for maximum comfort.

Tubing in Georgia is simply stunning and floating down the river with Blue Ridge Tubing is a way to ensure you have a great time in the beautiful Georgia landscape. You will be on the Toccoa River while you are with Blue Ridge Tubing.

Part of what makes this the best tubing in Blue Ridge Georgia is that there are lots of things to do and see in the area. Some of the best things to do in Blue Ridge Georgia include walking tours, waterfalls, and hiking. Don't forget to try some of the memorable and delicious restaurants in Blue Ridge Georgia as well!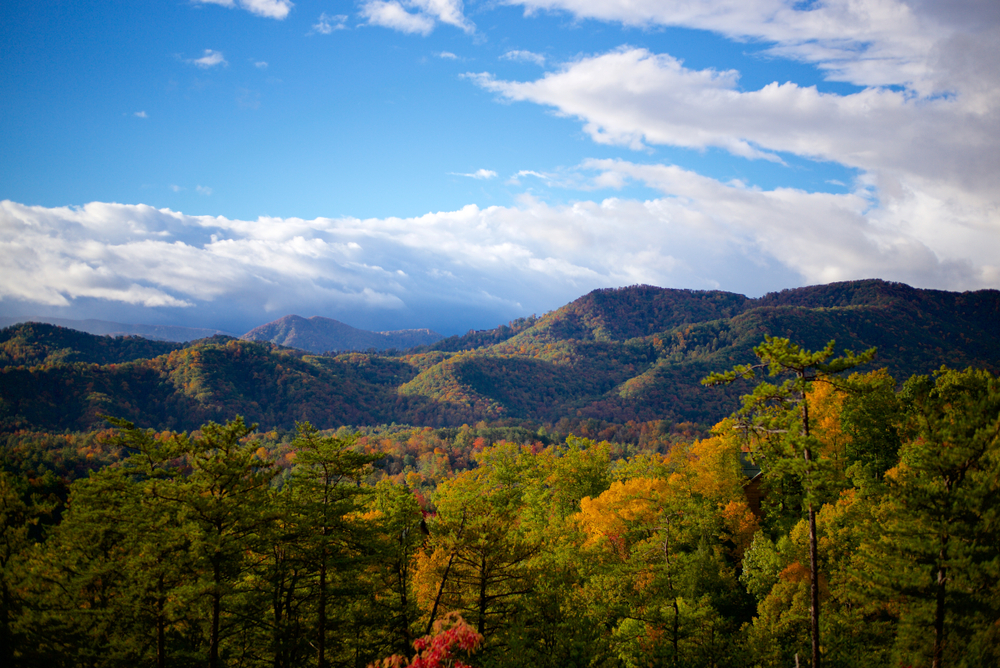 Shoot The Hooch Atlanta
Visiting Atlant is one of the best weekend getaways in Georgia! If you are looking for tubing near Atlanta, this opportunity with Shoot The Hooch is a must for those set on experiencing some river tubing near Atlanta. You can tube, kayak, canoe, and paddleboard on the Chattahoochee River with launches every hour.

Available for those five years old and up, Shoot The Hooch is proud to serve visitors during the warm weather months. Times and locations can change due to weather, wind, water temperature, and other uncontrollable circumstances so it is important to keep in contact with the company as you plan for your Chattahoochee River tubing experience.

You should be prepared to carry your equipment across the parking lot and in and out of the water yourself. Reservations must be made online ahead of time as they do not accept walk-ups.

If you want to bring a cooler along with you on your tubing in Georgia experience, you can rent a cooler tube. The tube will snuggly hold your cooler and you can connect your tube to the cooler tube so it can float along with you on the river.

If you haven't added tubing to your list of things to do in Atlanta yet, don't forget, as it is one of the best things to do in The Peach State!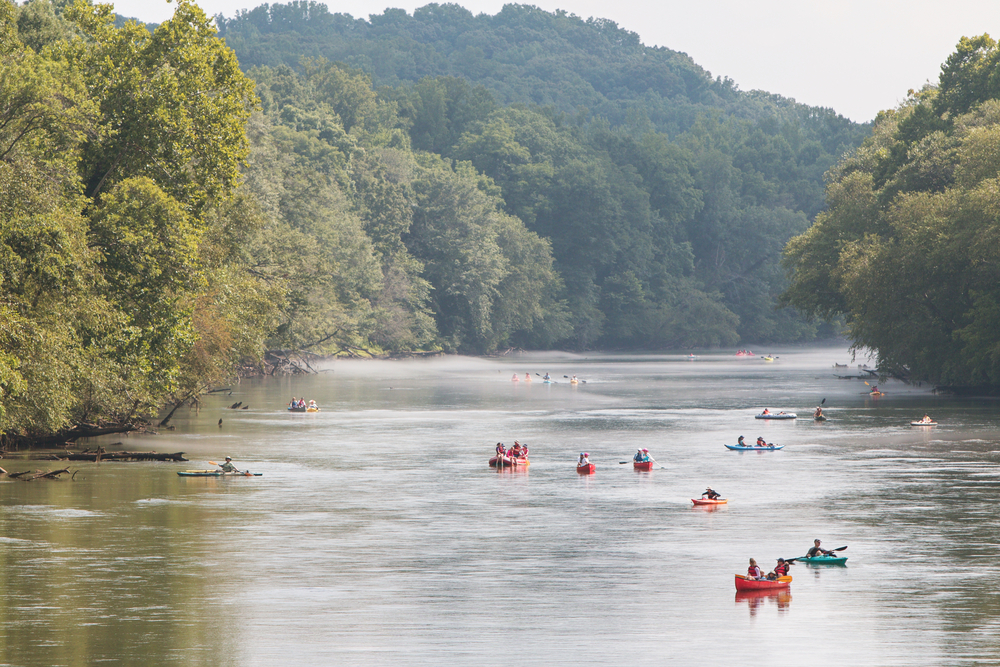 Cartecay River Experience
Another incredible company that offers some of the best North Georgia tubing is Cartecay River Experience (CRX). They offer two floating route options for visitors. For a family-friendly experience, the Lazy River is best as it caters to guests of all ages while the Adventure River Experience is best for those aged five and above.

You can take the Lazy River float on a tube or kayak. (The rentals are discounted if you pay in cash.) On the lazy river, you will float for approximately 1.5 miles. How long it takes you to complete this will depend on whether you are on a tube or a kayak. But, in general, you can plan on spending around an hour to an hour and a half in the water.

The Adventure River Experience is around three miles long and takes around two and a half to three hours on a tube and one and a half hours to two hours on a kayak. One cool thing about CRX is that if you have your own tubes or kayaks, you can use their shuttle service for a small fee.

Safety is very important for CRX. A few safety rules to follow include making sure you eat and are hydrated before your float, no glass is allowed on the river, and only one small non-alcoholic beverage is allowed. If you need to take a snack or something with you, it must be in a small dry bag, no coolers are allowed.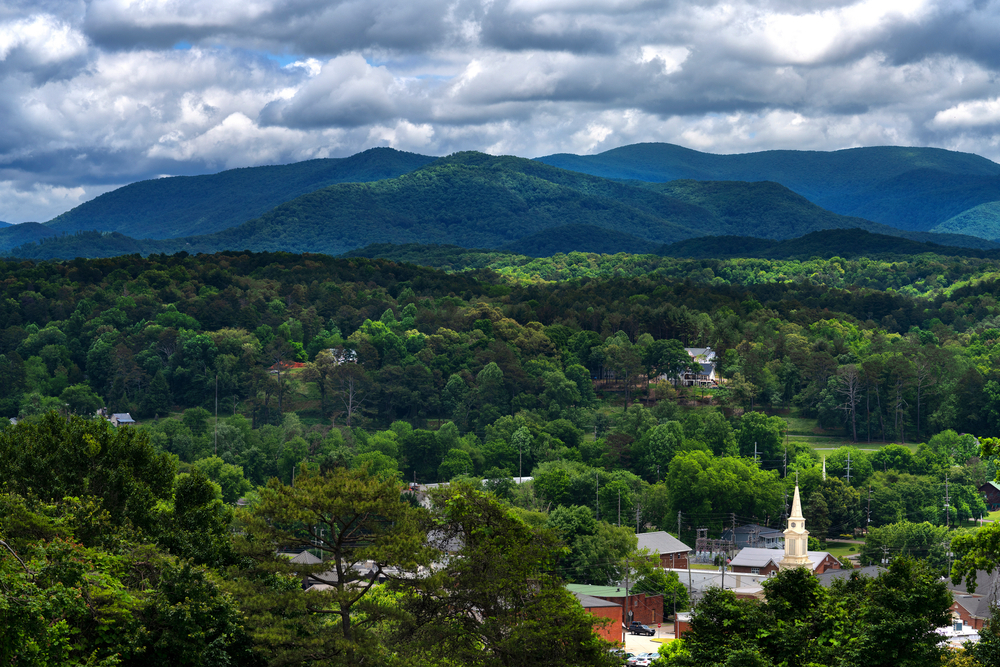 Cool River Tubing & Adventures – Headwaters Outpost
Have you been looking for some of the best things to do in Helen, Georgia? Well, some of the best tubing in Helen can be found at Cool River Tubing & Adventures – Headwaters Outpost. This company in White County Georgia offers affordable tubing for those three years old and older. Your tube, life jacket, shuttle ride, tie straps, and key-saver service are all included.

This river tubing in North Georgia experience takes around two to two and a half hours to complete while the short ride takes around an hour to an hour and a half. Cool River is the only tubing company that offers these short tubing in Georgia adventures so if this is something that is important to you, remember the name Cool Water Tubing & Adventures.

Another big reason to choose Cool River is that they offer other thrilling activities as well. There is a zipline course that includes two aerial bridges and four zip lines on site that will allow you to zip over the Chattahoochee River. Not too long or too terribly high, this is truly the perfect course for first-timers or families. It is a very relaxing and beautiful experience for visitors.

Also on site are adventure courses, one for young children and one for adults and older children. There's a third course that is ideal for adventure fanatics. The Extreme Adventure Course. This course has thirteen elements and crosses the river. Additionally, there is a rock wall for any age as long as they meet the weight requirements.
Ellijay River Outfitters
The best tubing in Georgia is as enjoyable as ever with Ellijay tubing. Ellijay River Outfitters is a great place to go tubing if you wish to float down the river with your dog! They allow dogs to participate in the tubing as long as they will ride in your lap and swim alongside you; tubes cannot be rented just for your pets.

You will be tubing along the stunning Cartecay River run that goes through the mountains and around the city of Ellijay before merging with the Ellijay River to form the Coosawattee. Whether you will be enjoying a relaxing ride on a tube or you are looking for a kayaking experience, they have you covered!

There are kayak and tube rates for both one-mile and three miles journeys. And while coolers are not allowed in the river here, there is plenty of space and picnic tables for you to have a picnic before or after your river journey.

After your tubing experience, be sure to check out everything Ellijay has to offer as it is one of the best places to visit in Georgia!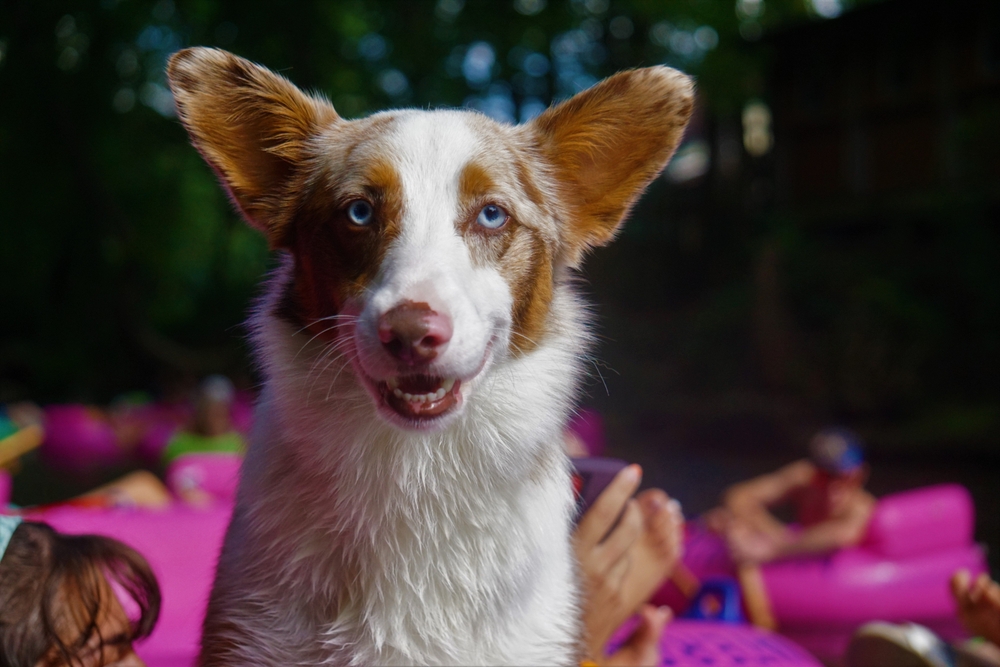 River Ratz Tubing & Kayak
Will you find yourself in need of some tubing in Rome? River Ratz Tubing and Kayaking opens for the season in May each year. You can ents a two-handle tube that comes with a cup holder and a back/headrest for support. They have both bottomless tubes and tubes with a bottom in them.

The cost of the tubes includes a free shuttle ride to and from the river and all necessary safety equipment. If you are tubing with a large group of eight or more, one free cooler tube is provided for free. The tubing experience lasts around four hours depending on conditions and you are welcome to rent a kayak instead which takes around half the time to complete.

During the busier season and on weekends, equipment is given on a first come first serve basis, so keep this in mind if you are planning to work tubing in Georgia onto your travel itinerary. Something else to be aware of for those traveling with kids is that children who are under eight years old and under fifty pounds are not allowed on the equipment for safety reasons.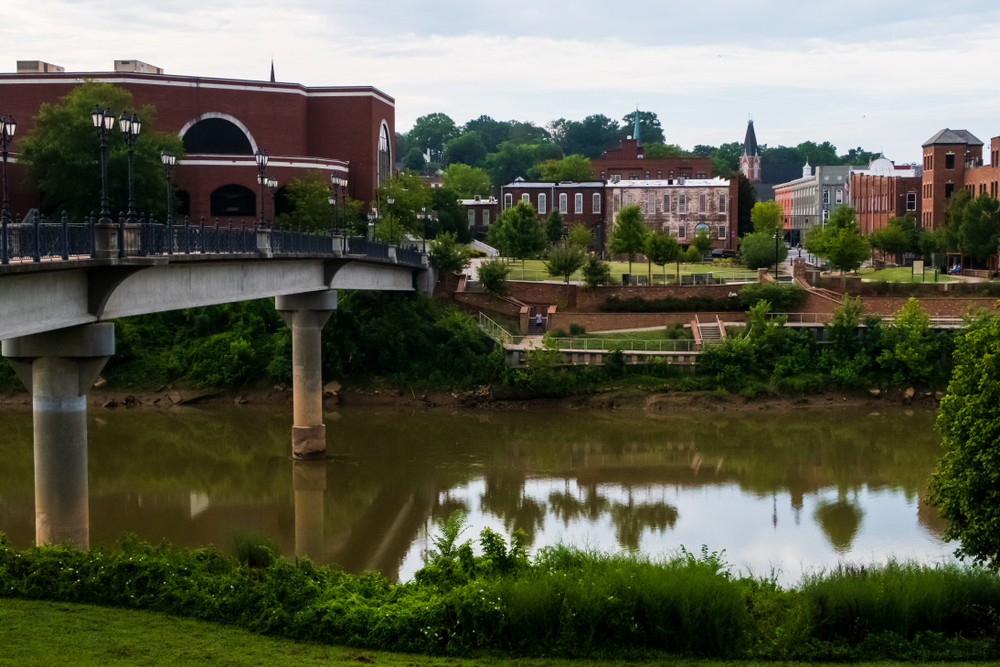 Appalachian Outfitters – Canoeing and Kayaking
Dahlonega tubing is made easy with Appalachian Outfitters. You can cool off on the Chestatee River during those hot summer days in the south by going tubing in Georgia. A refreshing float on the river just outside of Dahlonega is just the thing your weekend itinerary is missing!

Open from Memorial Day to Labor Day, Appalachian Outfitters will make sure you are transported with your tube to the get-in location. The float takes around half an hour to forty-five minutes. You can float back to the outpost to enjoy a picnic or wait for your shuttle. Another option, you can take a short ten-minute walk through the woods on a nature trail to start the float over again if you want to stay on the water for longer!

With this tubing company, there is a minimum age of four years old and the prices are extremely affordable, making this one of the best things to do in Dahloneg for both budget and family travelers.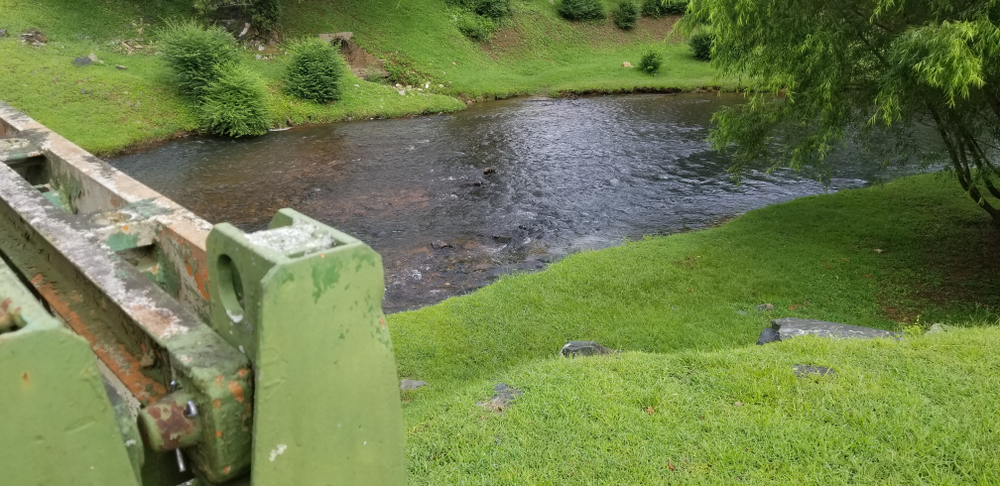 Toccoa River Tubing Company
Looking for a natural lazy river in Georgia? Toccoa River Tubing Company in McCaysville, Georgia is a great place to rent tubes for going tubing along the Toccoa! The river is nestled in between mountains in North Georgia where you can enjoy a relaxing day floating on the calm river water.

All ages are welcome to participate in this experience and you will love that they are conveniently located just a few short minutes from Blue Ridge, GA, and the Ocoee River. Walk-ins are welcome as reservations are not required, but you can reserve river tubes on their website. (This is wise during the busier times of the year!)

If you have plans to stay in North Georgia or southern Tennessee, this is a great tubing in Georgia company to book through as they are very close to the border between the two states. While you are there, be sure to wear secure shoes and quick dry clothing if possible. Keep in mind that while coolers are allowed, alcohol and glass containers are not allowed on the river.

If you plan on spending the night in the area, there are incredible and cozy Blue Ridge Mountains cabins that you can check out to add even more relaxation to your time spent in the gorgeous Georgia mountains.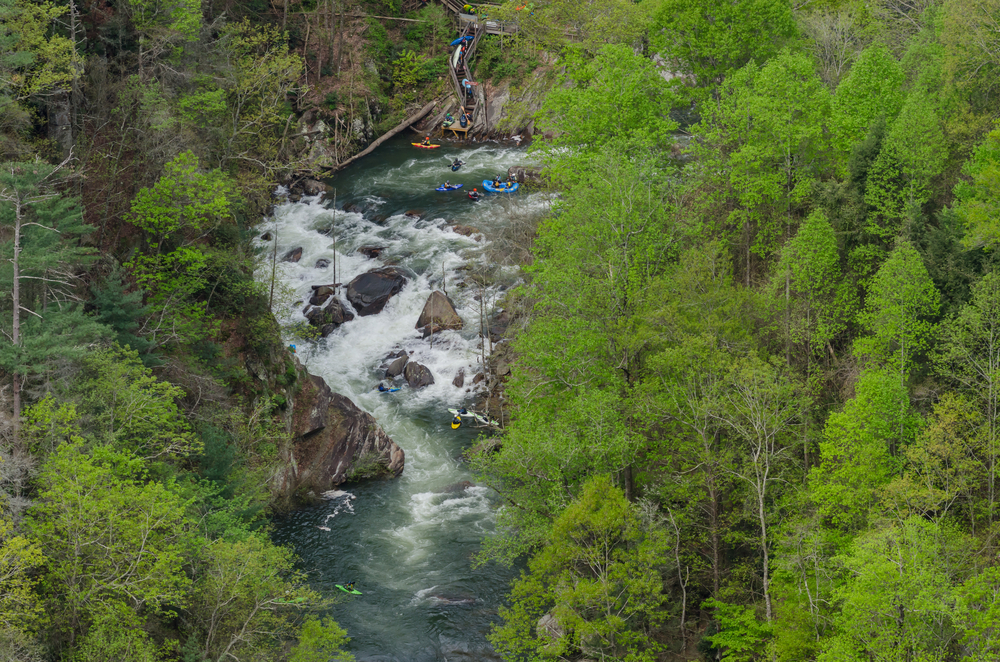 Rolling Thunder River Company
Wow, tubing in Georgia is out of this world when you go through Rolling Thunder River Company. They offer three distinct experiences; Toccoa River Tubing, Ocoee Whitewater Ultimate Rafting Adventures, and Nantahala Rafting Iconic Family River Trips. No matter which you choose, loads of fun and memories are in store for you with Rolling Thunder River Company.

The family rafting experiences are available in North Carolina and the Ocoee River rafting experiences are located in Tennessee. Both of these make great day trips for those looking to keep the outdoor water thrills during their time spent in the Blue Ridge Mountains.

When it comes to the river tube and kayak rentals with Rolling Thunder, you can do this in McCaysville, Georgia, around fifteen minutes from Blue Ridge. The water is calm and perfect for relaxing and for those who don't want to deal with any rapids. A shuttle ride is included so you won't have to worry about the long walk back to your vehicle.

Everyone five years old and up can participate in tubing down the river. You can choose from a 1.5-mile tube rental that will have you floating down the river and arriving back at your vehicle, a 1.5-mile kayak rental, or a six-mile kayak rental.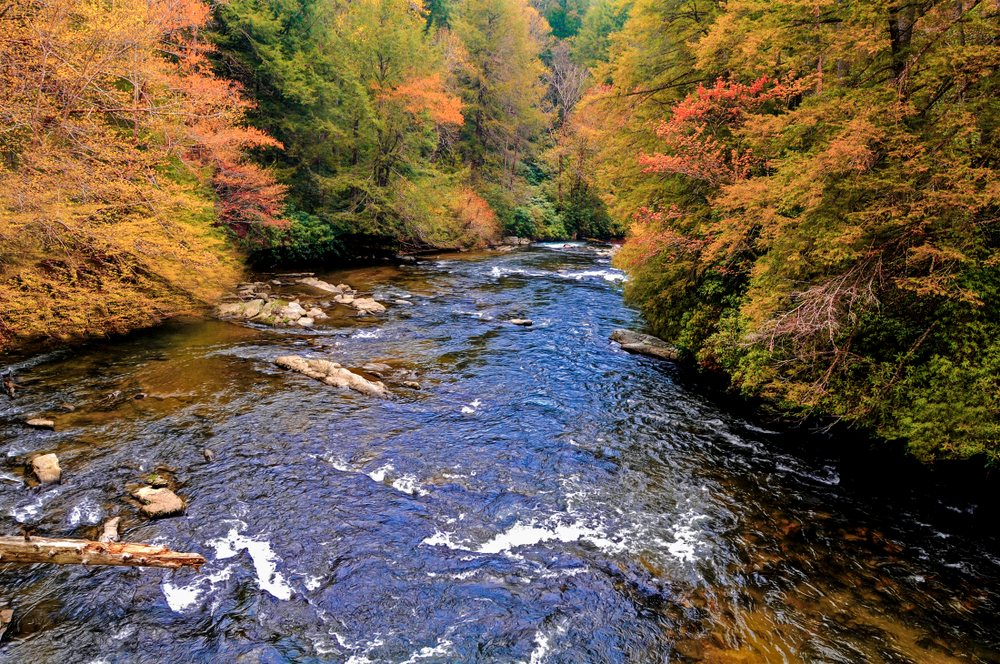 Georgia tubing is something that you will want to experience for yourself while you are in The Peach State! You can explore the stunning mountains, waterways, towns, and cities from a unique perspective when you go tubing in Georgia.

Which of these exciting river adventures will you add to your Southern bucket list?