Moving to an unfamiliar state can be tough on anyone! And what's a better way to figure out how living in Virginia is than with a Pros and Cons list!
Whether you're a student moving for school, a single looking for a fresh start, or relocating your family for work; the state of Virginia is packed with some amazing natural wonders and fun locations that will fill your free time with adventure!
Whichever neck of the woods you're relocating to in Virginia, there will always be plenty of things to do and see! So whether you're checking off a list of the best things to do in Virginia, or of the best things to do in North Virginia, there is something for everyone to enjoy!
But there's more behind a big move than just adventure, things to consider vary state to state however the categories stay the same: cost of living, health, safety, and growth. Each of these categories are good things to base your pros and cons of living in Virginia on. They are great to consider when evaluating your future quality of life in Virginia.
So sit back and relax a little while we walk you through some of the advantages and disadvantages of living in Virginia and what relocating to Virginia could look like for you!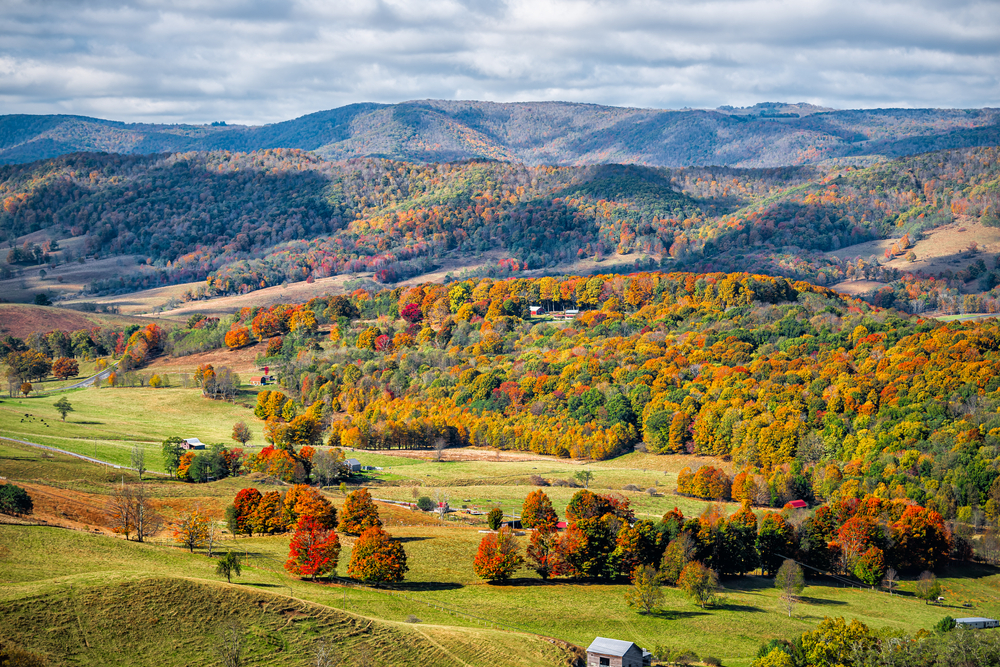 Is Virginia A Good State to Live In?
Absolutely! Virginia offers the perfect mixture of adventurous outings and historical destinations that provides plenty of easy-going social activities for any individual to enjoy!
Living in Virginia is not immune to some very valid pros and cons to consider, but overall; resident satisfaction is very high. People who relocated to Virginia love it, and many end up staying for a really long time! Your quality of life in Virginia should always be your main focus and we hope that the Pros and Cons of Living in Virginia list we have created can help you decide if it's the right decision for you!
Pros and Cons of Living in Virginia
Pro: Schooling
Schooling is definitely one of the pros of living in Virginia. Whether you're looking for the best schools for your kids, or want kids one day and want to make sure your move now won't hinder them, don't worry!
They have a great public school system with a curriculum that helps further kids. Their curriculum is different from other states, as state-to-state curriculums varies, so definitely look at your child's current school year and see what they're learning because you might have to consider getting a tutor to bridge a gap of information – or you might be fine!
Additionally, when considering quality of life in Virginia, your children's safety is the most important information to look at. Virginia has a low percentage of school shootings compared to some higher population-dense states in the country. School's in regards to mass shootings, are relatively safe, but there is always a risk. Since 2023 there have been 56 shootings, in comparison to California's 232.
They also have some great state universities that are fantastic considerations for next steps in post-secondary schooling for your kids! When considering your Virginia living situation and what your life will look like, the school system is definitely one of the pros of living in Virginia!
Con: Public Transportation
One of the definitive cons of living in Virginia is the lack of public transportation services across the state.
In rural and suburban areas, public transportation is practically non-existent and you will require a car when living in these areas. More populated areas have a bus line but it's not complex or well organized so you might find it very hindering if you're in need of it every day.
The lack of a comprehensive public transportation system makes it a pretty inaccessible state in some areas, and dependence on a vehicle is not an option for some people, which sucks! If you don't have a vehicle, and are working in a rural area, the lack of comprehensive public transportation is one of the reasons not to move to Virginia.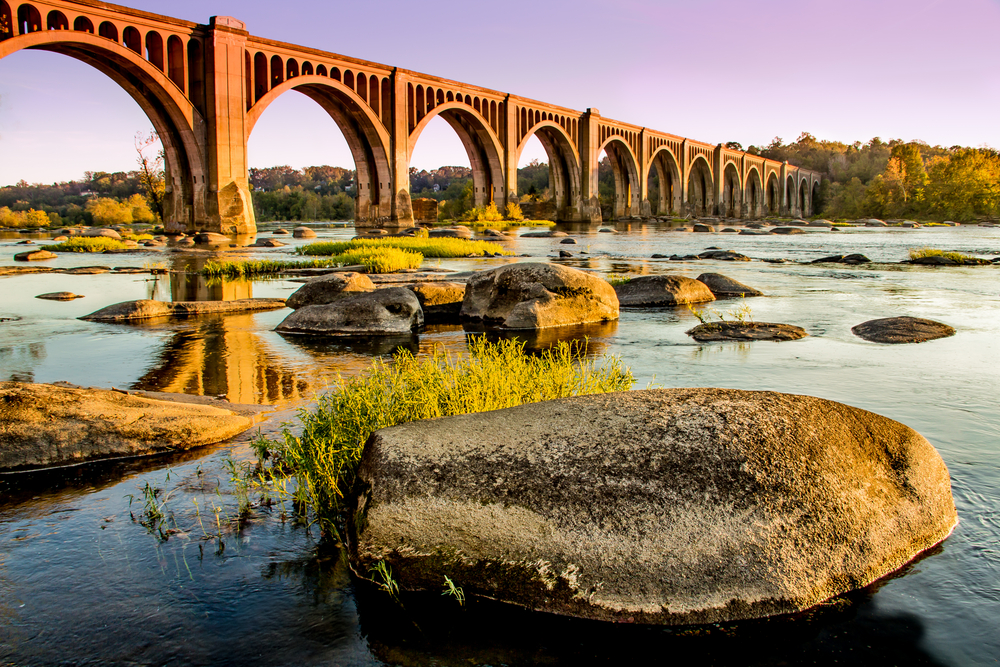 Pro: Job Markets
Another great thing about moving to Virginia is the job market is very healthy!
They have jobs available in all sectors that have great job quality of life which is so important when moving to a new state! Despite the tax and cost of living (see below on why they are cons of living in Virginia), many jobs are at companies with great benefits to help make the cost of living more comfortable.
Virginia's job market is thriving, and working in Virginia definitely in a healthy environment to help make your lives more compatible with your move!
Con: Traffic
Traffic is horrendous in Virginia and definitely something to consider when you're looking into how to move to Virginia.
Because of their lack of Public Transportation, everyone is driving everywhere which leads to massive amounts of congestion during commuter times in the morning and late afternoon as everyone heads to and from work.
The worst part of this, is it takes out time from your social day having to commute into work if you're unable to work remotely! We definitely recommend planning your route out ahead of time to get a comprehensive idea of the time it will take you to get to and from your home, as well as help you avoid some highly congested areas in real time!
Definitely download a good podcast, or an audiobook because you might need it to help kill time and decompress while going to and from work!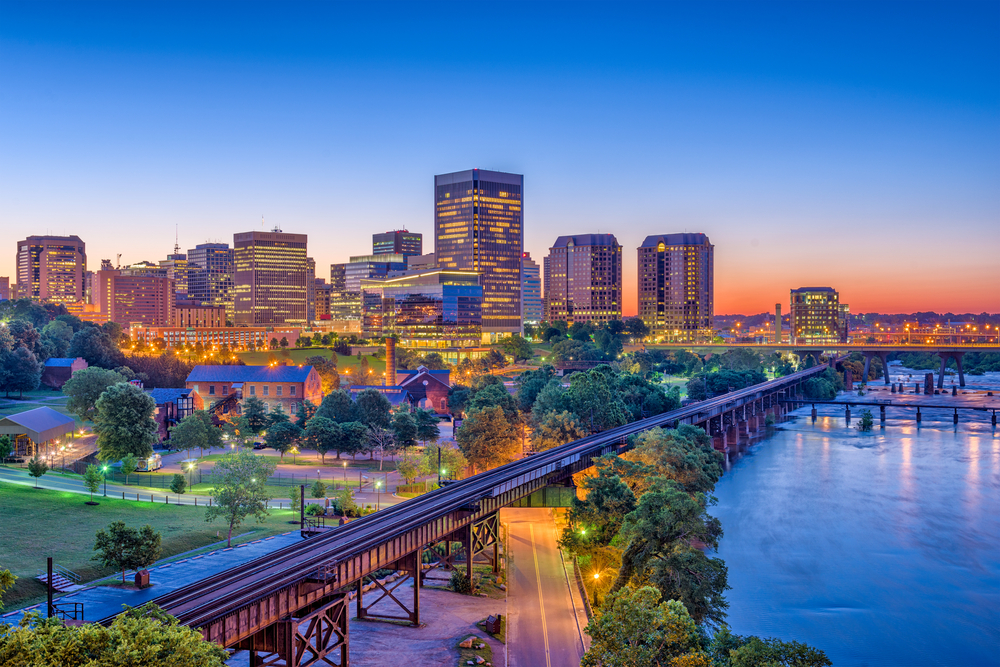 Pro: Low Crime Rate
When looking at a moving to Virginia pros and cons list, the crime rate is definitely something to consider, and luckily for Virginia it's a pro!
The low crime rate in this state, makes living in Virginia a little less stressful than other areas! It has one of the lowest crime rates of any states. VA also has a large military presence, which might have something to do with this rate, however, it is relatively safe and ideal for raising a fan.
That being said, there is still crime – as there is anywhere! There might be some petty crimes in the more densely populated areas, but for the most part nothing major and predominantly petty crime.
Con: High Tax Rate
Unfortunately, the high tax rate of Virginia is most definitely a con and one of the very serious reasons not to move to Virginia!
With one of the highest tax rates in the country, Virginia takes the crown at 5.3%. This tax is placed on all consumer goods and services. It's unfortunately, an unavoidable fact, and of course, sucks when considering the benefits the state has to offer.
So definitely take this under consideration when you're looking into relocating to Virginia.
Pro: Access to Outdoors
A definite pro on the list of pros of living in Virginia is absolutely access to outdoors.
Virginia is a wealth of insanely cool outdoor activities making any place in the state a great option to make the outdoors your playground! With hidden gems to explore, some amazing islands to enjoy beautiful water, hiking trails to adventure on, and beach towns to make sand castles; Virginia is an outdoor adventurers oasis!
It's not only enjoyable in the summer though, there are some amazing snow tubing and skiing spots in Virginia for the adrenaline junkies to enjoy! And if you're not one for the outdoor activities, a great patio isn't too far from you, and neither is a great vineyard and winery!
The amazing proximity to Blue Ridge Mountains, the historic Appalachians and Shenandoah Valley, Virginia has beautiful landscapes and natural wonders to explore! And no matter which of the best cities to live in Virginia you choose, you'll be close to something amazing to wonder at!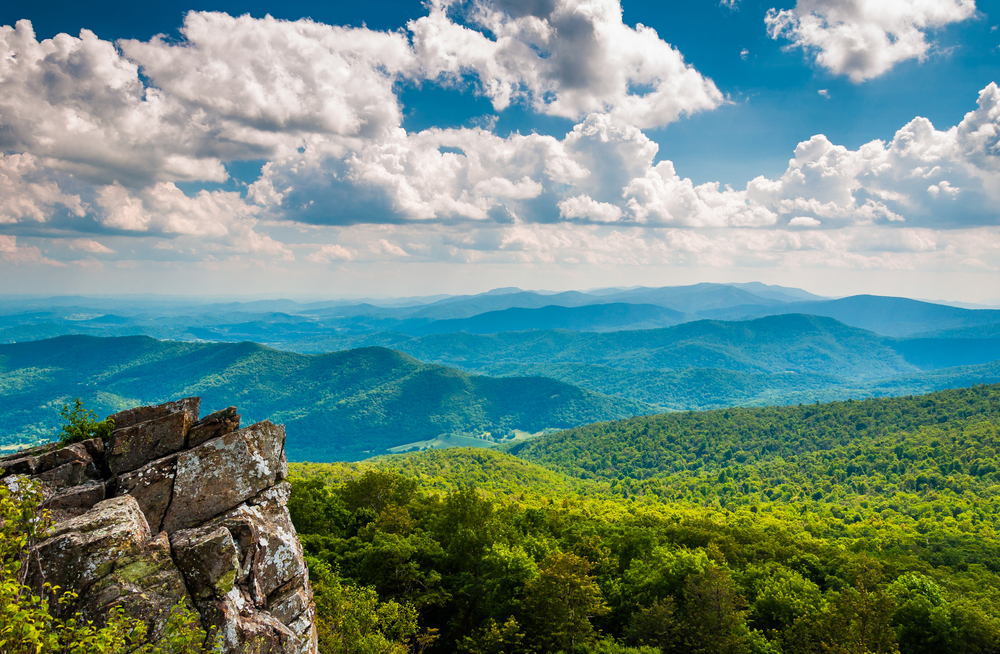 Con: Allergy Seasons
Seasonal allergies are the Achilles heel to any adventurer's (or relaxer's) good time, and Virginia is not immune to this terrible option for cons living in Virginia.
Relocating to Virginia means many amazing natural wonders; mountains, forests, the Atlantic, and unfortunately with all of these things come insane pollen, natural allergies and mold! Yuck!
While being one of the best cities to live in Virginia, Richmond, VA is a great example of how terrible the seasonal allergies can get in VA. Because it's in Eastern/ Central, VA, it has a longer summer season which means your outdoor seasonal allergies are around for a majority of the year. As well, Central, VA gets a ton of rain in the year, so cities in this area are more prone to mold development in buildings because of the moisture!
If you or your family suffer from asthma or seasonal allergies, this is definitely one of the reasons not to move to Virginia to consider!
Pro: Proximity to DC
If you're working in DC but can't find an apartment in the area, and don't mind a little bit of a drive for a commute, Virginia's proximity to DC is definitely a fun thing to consider when relocating!
Even if Virginia was not your number one choice, it's very accessible to areas of DC as well as to Washington! You'll find that many people live on the edge of Virginia and commute into DC for work, making this a great option! But take into consideration the popularity of that choice because it might reflect the housing selections for you!
Or if you have kids and want to get out to some amazing American museums, beings so close to Washington is such a great thing! You're closer to the Smithsonian and other cool museums to explore and see some first hand evidence of American history and innovation!
Definitely consider VA's proximity to DC when looking into living in Virginia.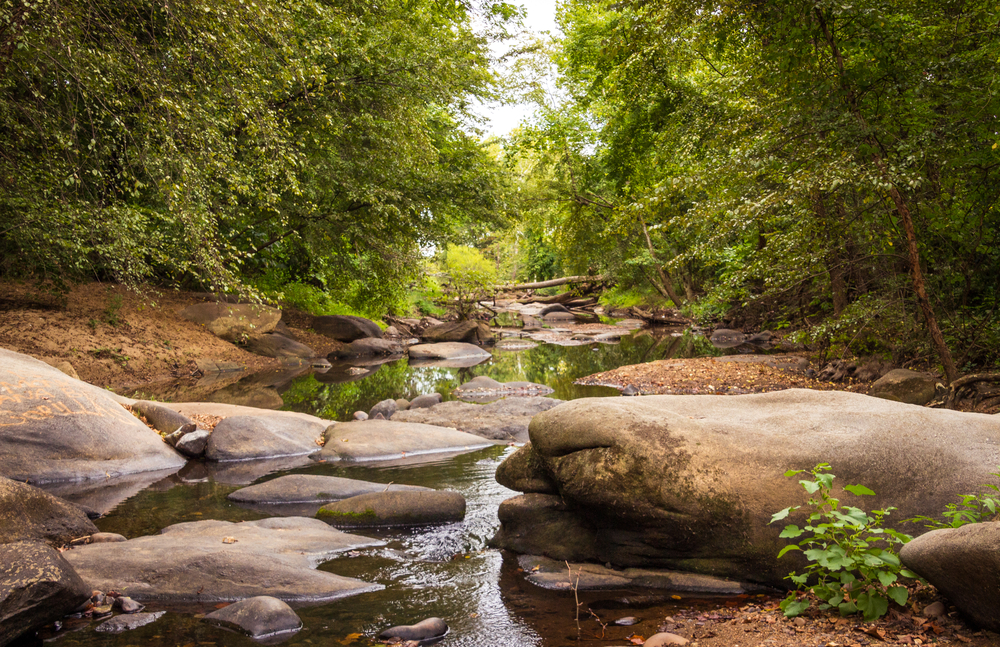 Con: Cost of Living
Quality of life in Virginia, and anywhere, is dependant on the cost of living, and unfortunately a one of the big cons of living in Virginia is definitely the high cost of living.
A combination of the tax rate and the housing market make the cost of living in Virginia very high. Products and services are listed as above the national average for cost, making it a definite financial burden for living in Virginia. The best way to manage your living expenses in Virginia is to live in areas with a less dense population, and avoid living in cities and urban areas. But of course, there are negatives to this as well that can impact the over all cost of living in Virginia.
Not only that, but moving is expensive, so if you're planning on relocating to Virginia, please consider all the options so you can prepare for unplanned expenses to set yourself up for success in your move!
Pro: Weather
Living in Virginia means experiencing all four seasons and enjoying the outdoors! The weather of this beautiful state is definitely one of the pros of living in Virginia!
The Coastal temps in July and August rarely exceed 90 degrees Fahrenheit and are accompanied by extreme humidity (definitely a con), subtropical summer and mild but crisp winters.
While having nice sunny weather is great for the dopamine, serotonin and combating Seasonal Affective Disorders, this also means extreme humidity for Virginia, so please keep that in mind!
Don't fully trim your wardrobe for your move! Warm winter clothes and rainwear are definitely needed for Spring, Fall and Winter, and light clothes for Summer will help you thrive in Virginia's climate!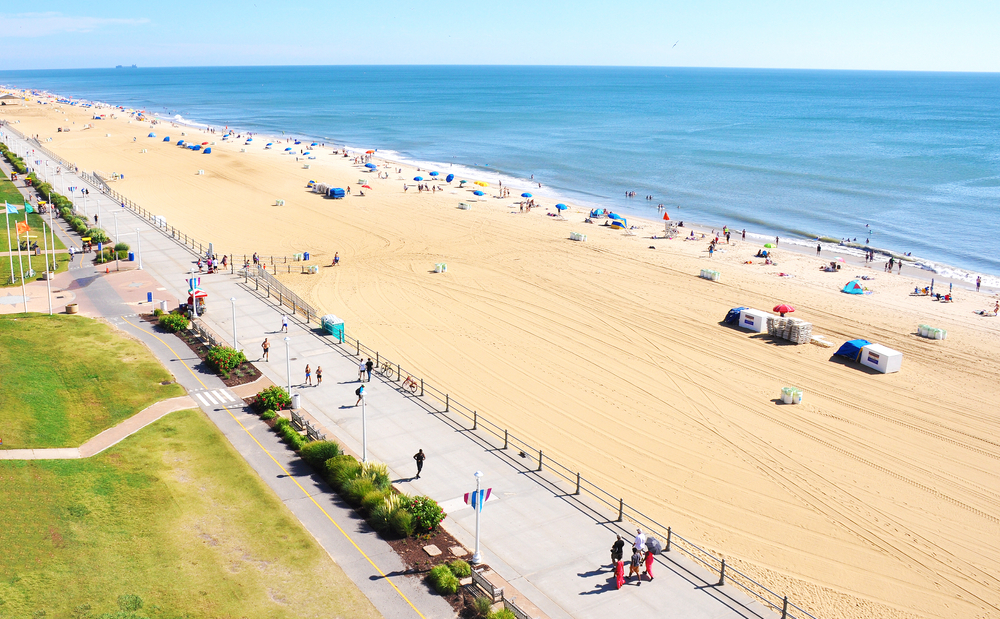 Con: Difficult Housing Markets
With a high cost of living and a high tax rate, it makes sense that living in Virginia means having to battle with a difficult housing market.
Housing in Virginia can be both expensive and difficult to find especially in congested areas, and in the spots of Virginia close to borders for commuters! We definitely recommend starting (and completing) your housing search before relocating to Virginia! As the advantages and disadvantages to living in Virginia vary greatly, every area has it's unique draws for every individual – remembering your reasons for moving to Virginia, and making a list of what you want in your area/city could be helpful for you to find a place that's perfect for you and in your budget!
Your quality of life in Virginia can be easily impacted by your housing, as with any move, please consider looking into local support groups and programs for people new to the area for a hand until you're settled and comfortable in your new home!
Pro: Marijuana Legalization
In recent years we've seen a big rise in marijuana legalization across the country and Virginia is one of those places where you'll find product as well as your own growing capabilities.
If you dabble with cannabis, you won't have to worry about quitting or committing a crime when moving to Virginia, just look into the changes of carry laws because they can change per legal state! For example, an individual in Virginia can have one ounce of recreational marijuana and are allowed to cultivate a small number of plants for personal use out of their residence.
If you're looking for more information on marijuana use in Virginia, definitely take a look at their laws and policies on carry and cultivating so you can stay safe and still have fun!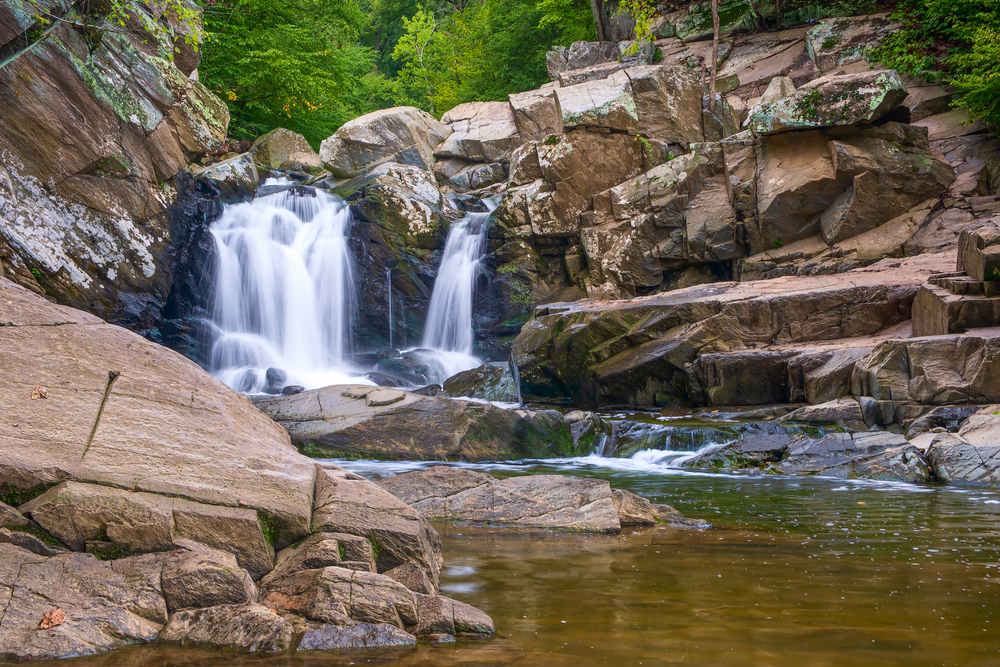 Pro: Diversity
Some of the nicest people are from Virginia, making relocating to Virginia easy for solo movers!
You're never without the classic Southern hospitality, and making friends when everyone is super kind and helpful is always easy! Population-wise, Virginia is definitely a mixed bag! Being a southern state it has a majority population of caucasian individuals however it has in recent years shown a big jump in diversity! With a good chunk of the population being Black, Hispanic, as well as bi- and multi-racial individuals!
With a population of 8.51 million people, Virginia has many groups of individuals who are like-minded and friendly as well as having shared experiences! They also have a large population of international residents of over 120 countries, not only because of it's proximity to DC but because it's a great place to settle!
Pro/Con: Gun Control Laws
Depending on your perspective and opinion on gun possession in the US the Gun Control Laws of Virginia can be both a pro and con of living in Virginia, so here is some information so you can be aware of what is legally allowed in the state!
Virginia does not require owner registration for firearms (asides from machine guns). An individual needs to be 18 to purchase a rifle or a shotgun, 21 for a handgun from a licensed dealer; however no state permit is needed for purchase. As long as a background check is done and basic criteria is met, you can purchase a gun in the state of Virginia.
Virginia does not prohibit an open carry in public, but prohibits certain loaded firearms, open or concealed, in public places of certain sizes in various cities! For more information on where and when it's inappropriate and prohibited to have a firearm, please seek additional information so you can make an informed decision!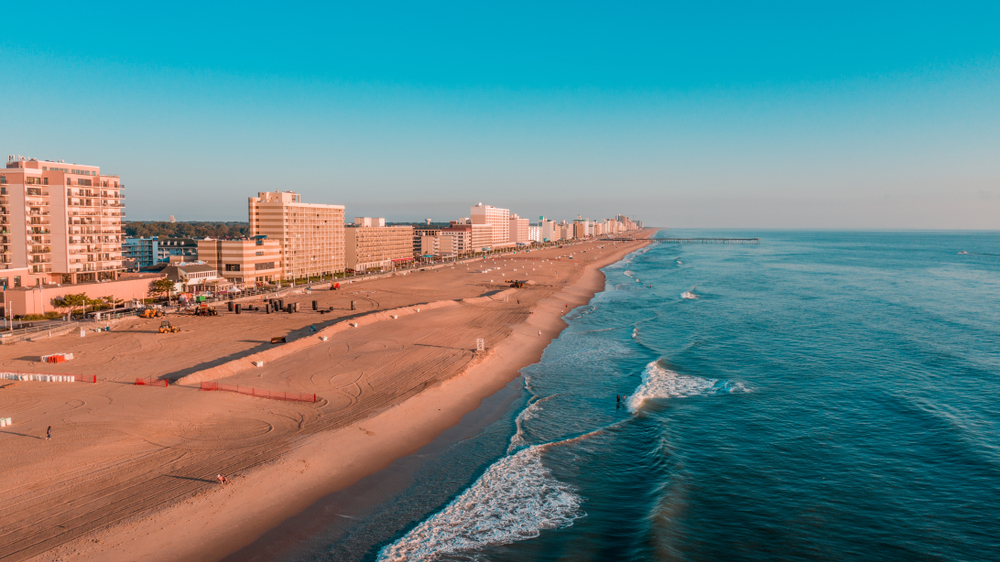 At the end of the day, Virginia is a beautiful state. Filled with fantastic trails and bodies of water, vineyards and breweries and of course some amazing social activities for all kinds of people!
We hope that these moving to Virginia pros and cons have helped you prepare yourself (or set your sites on a better fitting location for you!) for your move! Now that you've seen our list of the pros and cons of living in Virginia, what excites or scares you the most?