Are you looking for the best place to get coffee in Asheville? If so you are in the right place. In this article, we will walk you through the best coffee in Asheville, cafes in Asheville, and coffee shops in Asheville. We have done the work so you don't have to. 
Planning your trip to Asheville last minute?
Make sure to book your hotels and tours in Asheville in advance to ensure availability! The longer your wait, the more difficult it gets. ESPECIALLY during Fall Foliage! Here are our top picks for Asheville:
Top Places To Stay In Asheville:
Top Experiences And Tours In Asheville:
There is nothing like sitting in a coffee shop or a pavement cafe sipping a warm beverage. Whatever hot drink you like Asheville coffee shops come in all shapes and sizes and each has something different to offer.
Whether you are a flat white person or prefer your coffee with specialty syrups, coffee in Asheville comes simple or with all the trimmings. And there are coffee shops in Asheville in downtown, the arts district, or further out of town. So wherever you want to watch the world go by Asheville has a coffee shop for that.
And there is nowhere better to enjoy a coffee than the beautiful town of Asheville, with the incredible mountain views and mountain air. With so much to see and do a nice hot cup of coffee makes a perfect rest bite. It makes the perfect place for a getaway.
And Asheville knows its coffee and has become somewhat of a hip coffee location. All the Asheville cafes have relaxed comfortable settings and offer a great selection.
Some of these coffee shops just serve the usual drinks and pastries/sweet snacks and some offer lots of food options. Some offer breakfast, lunch, vegan, and gluten-free options. Oh and some of the Asheville coffee shops also serve local craft beer.
Coffee shops are perfect all year round. They are a great place to meet friends, go on a casual date, or rest after a busy day of sightseeing. Choosing where to have coffee in Asheville can be a challenge as there are so many places.
With a coffee shop on every corner, our list will help you choose which of the cafes in Asheville are best for you. Browse the list and choose a few places to enjoy coffee in Asheville.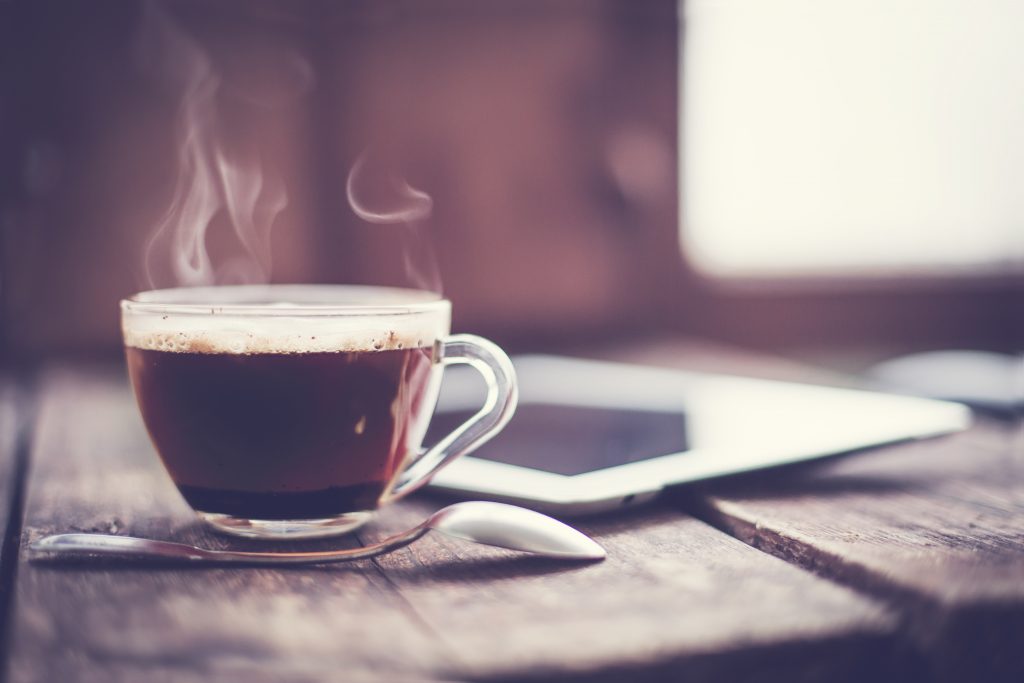 10 Best Coffee Shops In Asheville You Must Try
Liberty Cafe
For some of the best coffee in Asheville head to the Liberty Cafe on the northside of the city. Set on an acre of land in a 1920's cottage it has a lovely atmosphere.
The coffee comes from two of the most respected roasters in the region and is paired with fresh food from local farmers. Even the coffee syrups here are homemade.
You will find all the well know types of coffees here such as espressos and lattes and a few more unusual ones. If you have never tried Vietnamese Coffee for example you can here, and take our word for it they are delicious. And if you fancy a lavender latte they have one of those too.
Liberty House is a neighborhood coffee shop, one visit and you will see why the locals keep coming back. The food and the coffee here are well worth a second trip.
The main seating area is outside with only a few seating spots inside so this isn't the palace to come and take a perch all day and work.
The prices are a little higher here than most coffee shops but it's totally worth it for the quality of the food and drink. This is one of the great Asheville cafes to grab breakfast or spend some time drinking outside on a summer day.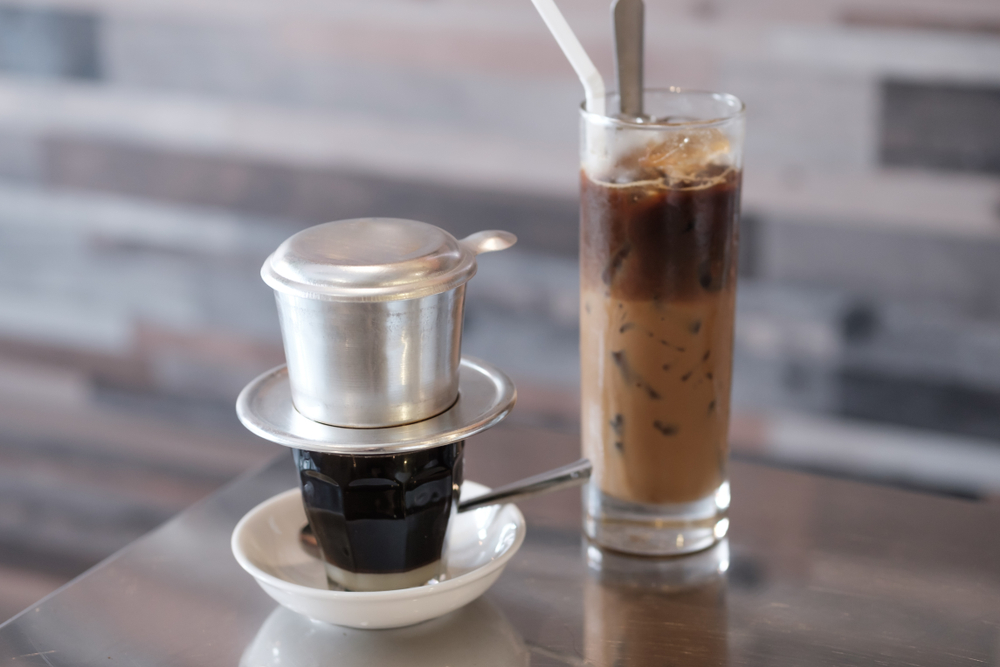 Grind Coffee
Ranked the third best coffee shop in all of North Carolina Grind has a reputation to live up to. The coffee is organic and all dairy products are of the highest quality that can be found locally. This place knows its coffee.
At Grind, they believe that coffee is the unifier bringing people and communities together. It's also a co-working event space and they are committed to helping black businesses in the area.
Set in the River Arts District Grind is much more than a place that serves coffee and snacks.
There is comfortable seating inside and a patio for the warmer days. The wifi is free and there are plenty of charging units.
If you are in the area we highly recommend a visit to this Asheville coffee shop. The owners are passionate and driven and this shows through in everything they do.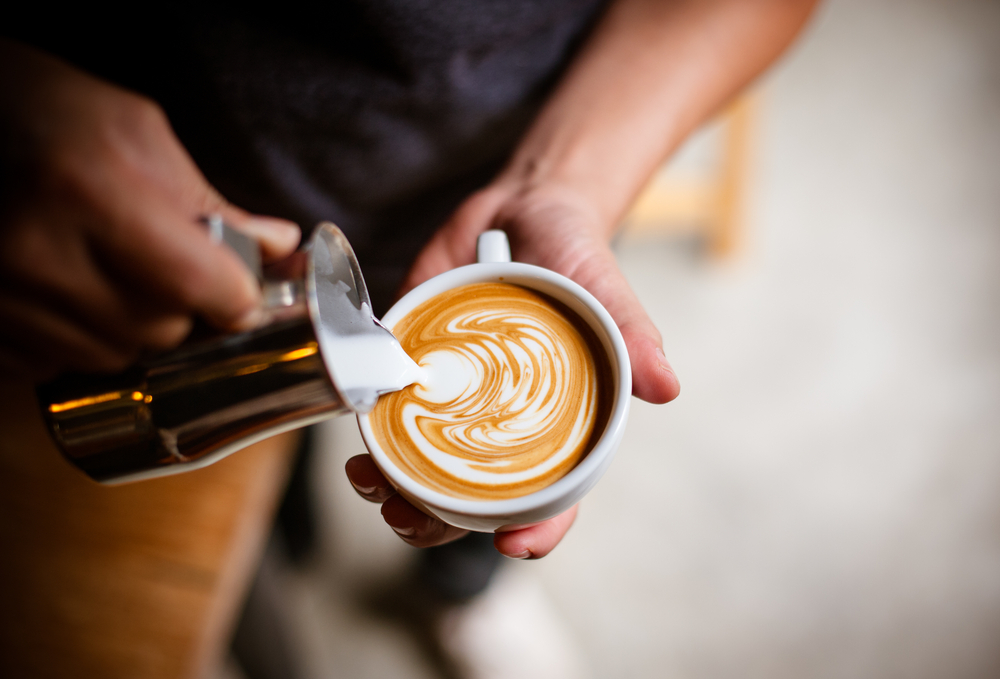 Bebettes A New Orleans Coffeehouse
Babette's is a coffeehouse that gives you that New Orleans feeling in Asheville. It serves New Orleans-style premium coffee and lattes, fresh made-to-order beignets, and beignet sandwiches.
Not sure what a beignet is? You are in for a treat. Definitely a staple of New Orleans, beignets are square pieces of deep-fried dough covered in confectioners sugar and are delicious served hot.
There is quite a lot of seating here which makes it a great place for families. The Beignets comes in three options the classic with powdered sugar; the churro with cinnamon, sugar, and honey; and a version drizzled with house-made chocolate sauce. Each one is as delicious and messy as it sounds.
If you have a sweet tooth then this is the coffee shop for you.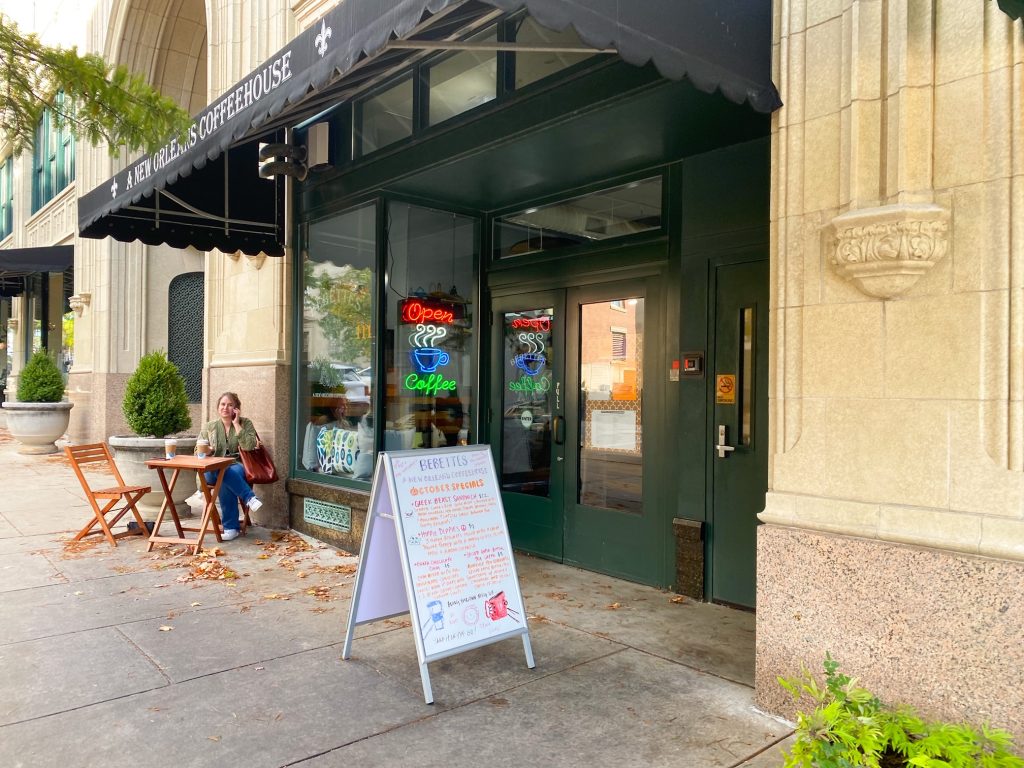 Summit Coffee
A trendy and hip coffee franchise across North Carolina. They have two locations in Ashville, one downtown in the Grove Arcade and one in the River Arts District.
They each have a slightly different atmosphere due to their locations. Both are light and airy with light wood, trendy chairs, and a certain ambiance only reserved for good coffee shops.
Summit Coffee sources its beans from around the world roasting in small batches at its own roastery. Summit provides most of the other coffees houses in the area with its beans.
The coffee is fair trade, organic, Rain Forest Alliance approved, and ethically sourced.
This place takes the job of being a barista seriously. It's a great place to visit and we recommend the River Arts District location because it is just such a cool place to be.
It is always busy but never so much that it feels packed and it's a nice mix of locals and tourists. The cold brew here is fantastic.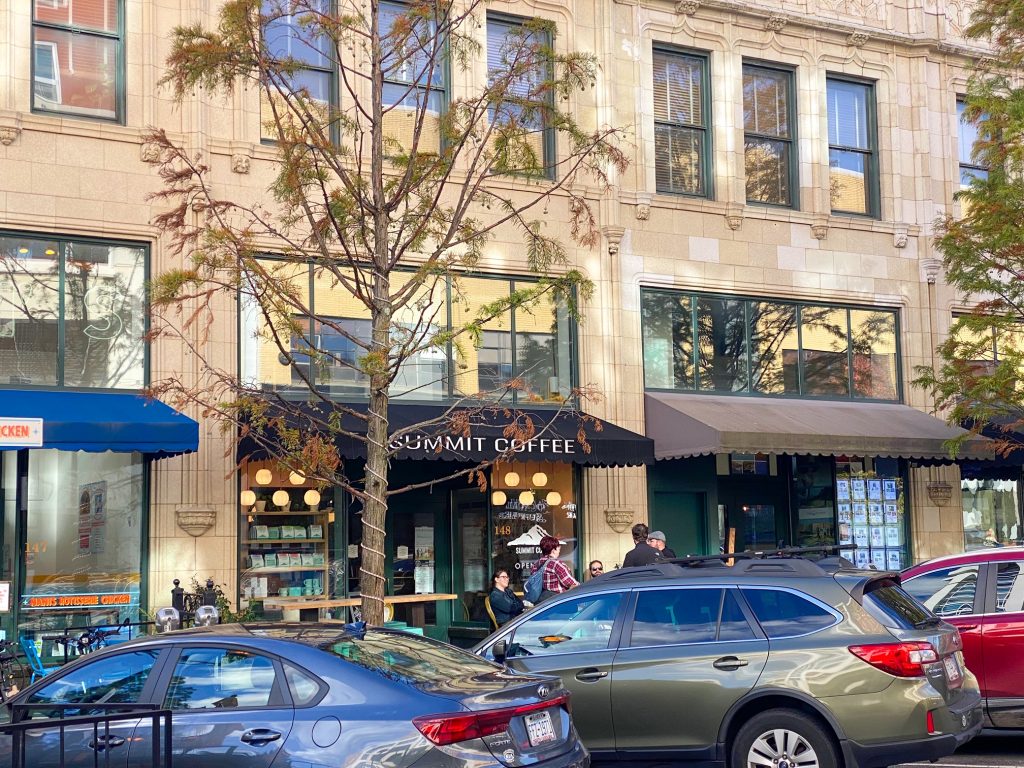 Trade And Lore
If you like your coffee in a pretty and serene environment then this is the place for you. The ambiance and decor are beautiful relying on some well-placed lighting to create a somewhat magical feel.
It focuses on coffee and craft beer so it's a great place to stop for a while and enjoy whatever beverage takes your fancy. Nearly everything here is locally sourced and delicious.
If you are all about the 'gram then this is the place for you it's all exposed brick, tables made from doors, and original features dotted around.
The patio is prime people-watching real estate. This is one of the great coffee shops in Asheville for conversation the very way it is set up encourages you to be social and you will nearly always find a table.
This is a shop that is part of the community it is in and we love that. Oh, and locals say they serve the best pumpkin spiced latte around if you are here in the fall.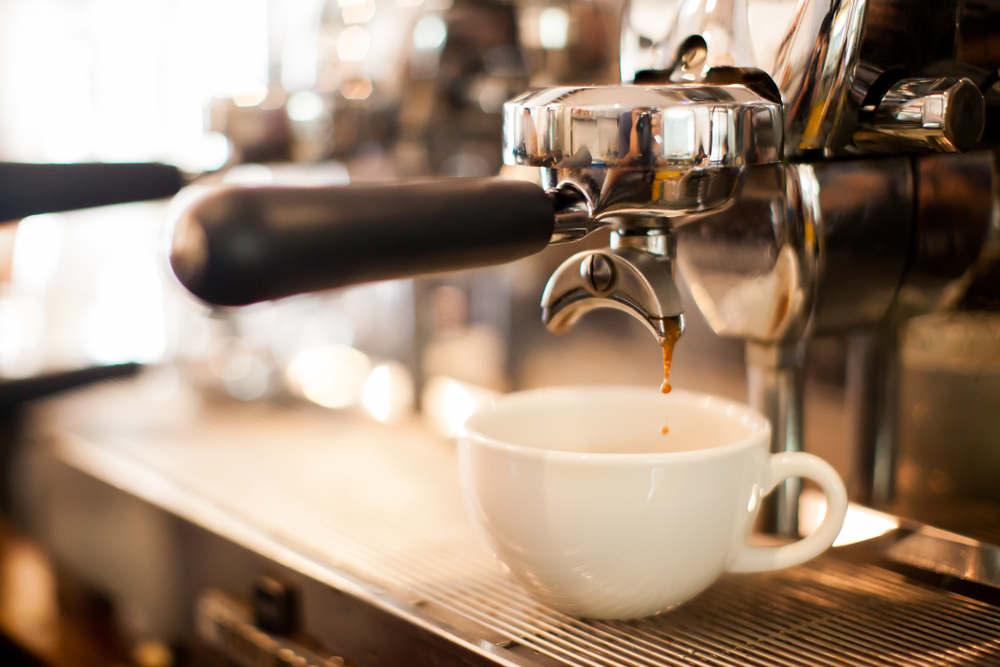 Double D's
Perhaps one of the more unusual and therefore touristy places to get coffee in Asheville. It's a picture-perfect photo spot but don't let that put you off as the offering inside is well worth it.
So I bet you are wondering what makes this place so photogenic? Well, it's in an old converted London red iconic double-decker bus. You can't miss this place.
It's right in the middle of downtown and serves a selection of coffee and tea, order iced drinks, frappes, smoothies, milkshakes, and desserts.
They also have some unique signature drinks like the delicious-sounding Creme Brulee Latte or the Peppermint Bark Mocha.
One thing to note before you go is that it's cash only here so be prepared. We feel like this is one of the Asheville coffee shops that everyone must visit at least once.
You can sit upstairs on the bus or outside on the patio. This place does get busy so there may be a wait.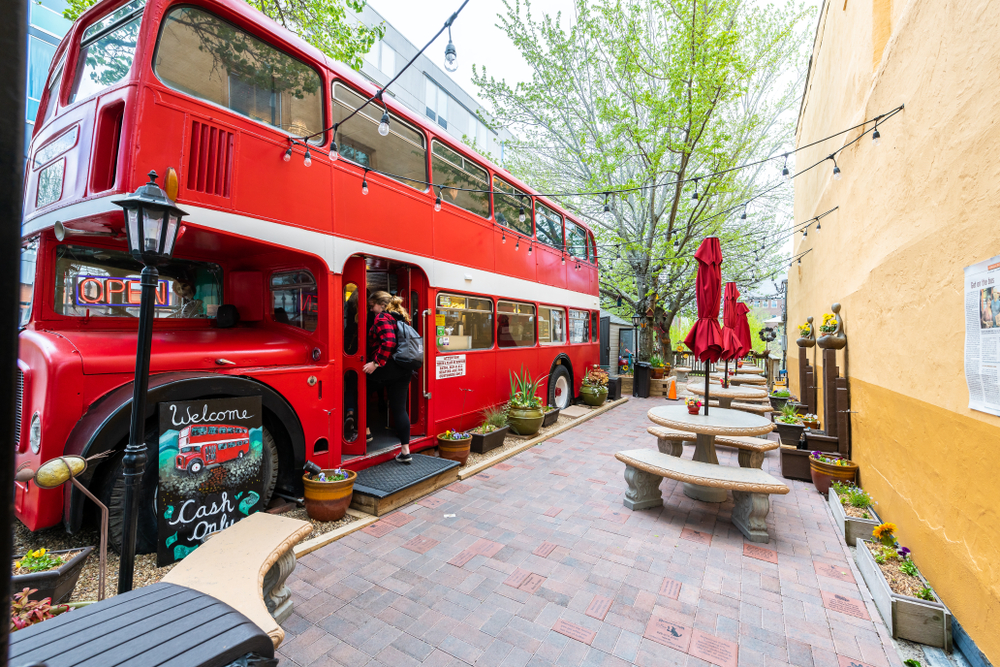 Battlecat
In West Asheville, this coffee shop has been described as eclectic and super cool and it does have a certain feel about it. Inside it's more like someone's living room and outside the murals on the wall are very impressive.
The best way to describe this place is bohemian and we are all for it. Not only do you get great coffee and food here but you get a different experience. It's not like the other coffee shops in town.
There is an outside area to eat and drink outside too if you want to but take a peek inside as it's great.
Just so you know the building is home to this coffee shop and the Tiger Bay Cafe. It can confuse some people as the Tiger Bay Cafe mural is on the side. The cafe works from inside the coffee shop.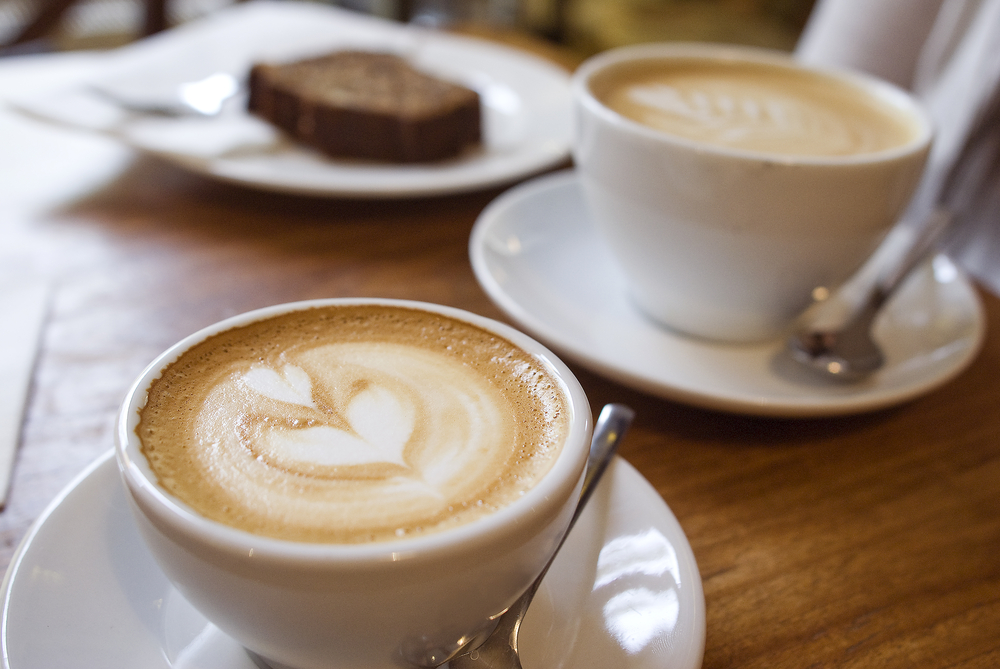 Asheville Club
Committed to good coffee and craft beer this coffee chop offers something a little extra. This place is as well known for its beer as is its coffee.
It has a laid-back atmosphere and you will often find live entertainment here especially in the evenings.
On the corner of Haywood Street and Battery Park this use to be the space for Kim's Wigs, quite an iconic shop, and there is still a wig inside.
It's all exposed brick and wood with windows that can be fully opened in nice weather. This place seems to have a different vibe depending on when you visit but it is a place for great coffee in Asheville.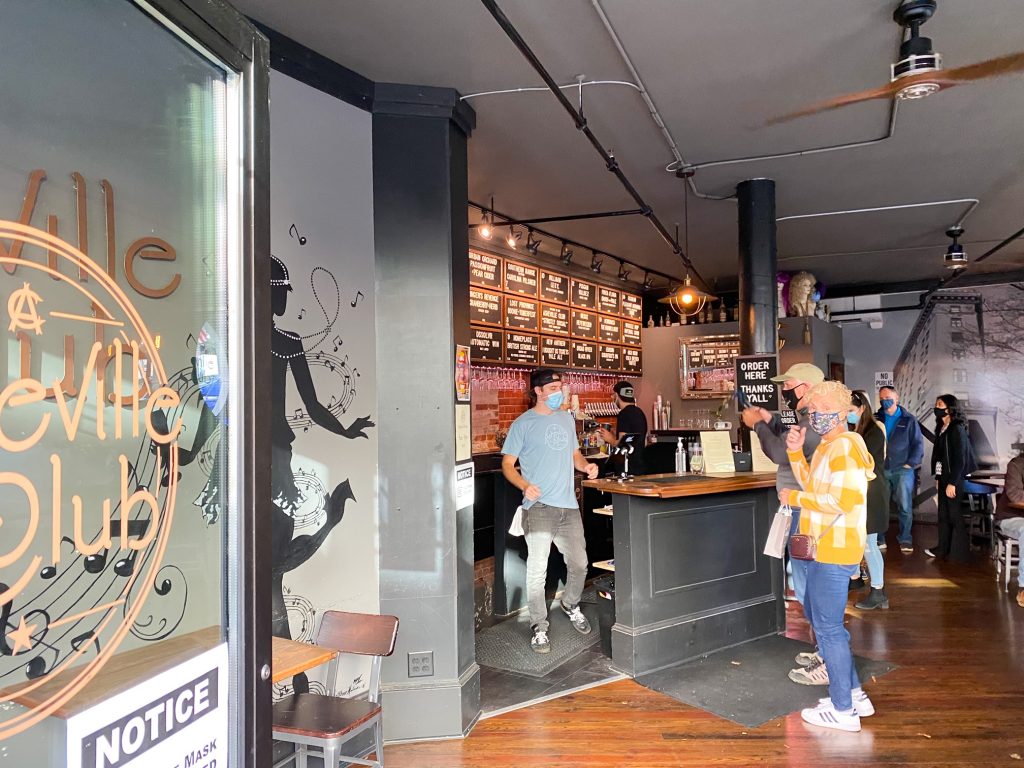 Ultra Coffee
In The River Arts District, this coffee shop is proud to live up to its name. As the name suggests this is a coffeeshop that goes beyond what is usual or ordinary.
Firstly is stands out bright and bold white with black writing making a statement before you even walk in. The food and coffee within are ultra too with many saying it's the best coffee in Asheville.
All coffee shots are made in-house you won't find chemicals and pretend flavors here. In their own words, 'If it says honey lavender, we steeped it with organic, French lavender buds and honey.
The nitro cold brew is what this palace is known for a coffee that looks like Guinness and is amazing on ice.
You will laos find a wide variety of food options for every preference including vegan and gluten-free which is not always so easy to find in a coffee shop.
One trip here and you will know why this place is no shrinking violet. It is proud of what it does and wants to be noticed and rightly so.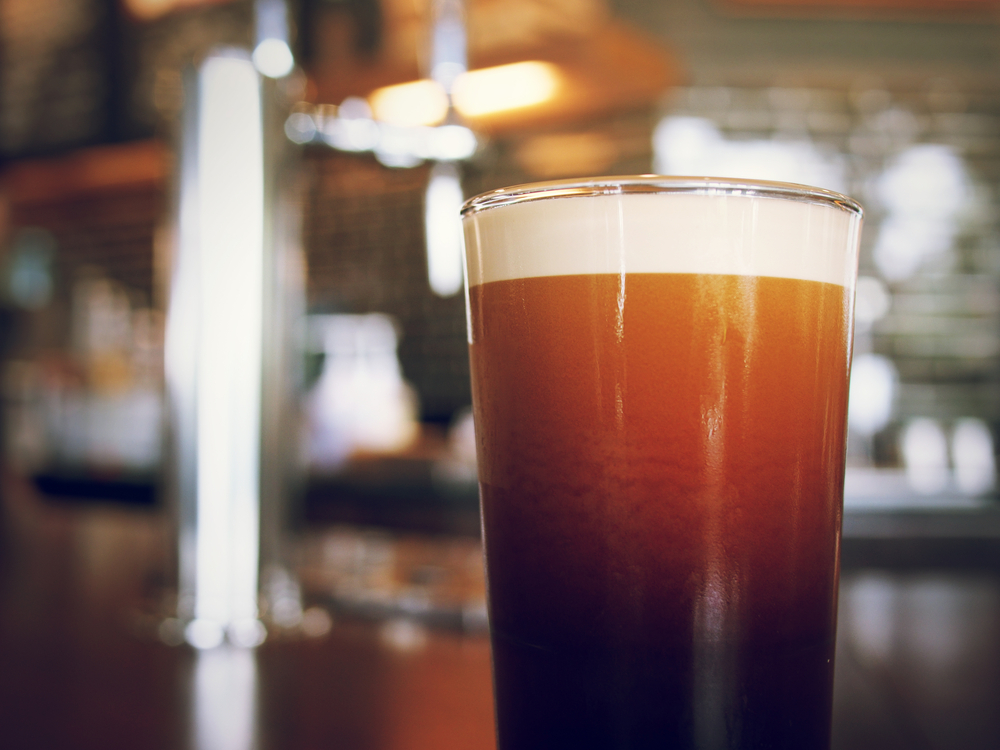 PennyCup Coffee Co.
The inside of PennyCup is just wonderful it's all arty and quirky and bohemian. And the coffee is top-notch.
This is a coffee shop that roasts its own beans with an emphasis on eco-friendly sourcing methods and supporting small farmers around the world.
There are four locations Downtown (in the YMI building), the River Arts District, Haw Creek, and North Asheville. The downtown is the easiest one to find a seat at the others tend to be more grab-and-go locations.
These coffee shops tend to be inhabited more by locals and fewer tourists which in our mind makes them a perfect spot.
The cold brew here is fantastic and don't leave without buying a bag of coffee to take home.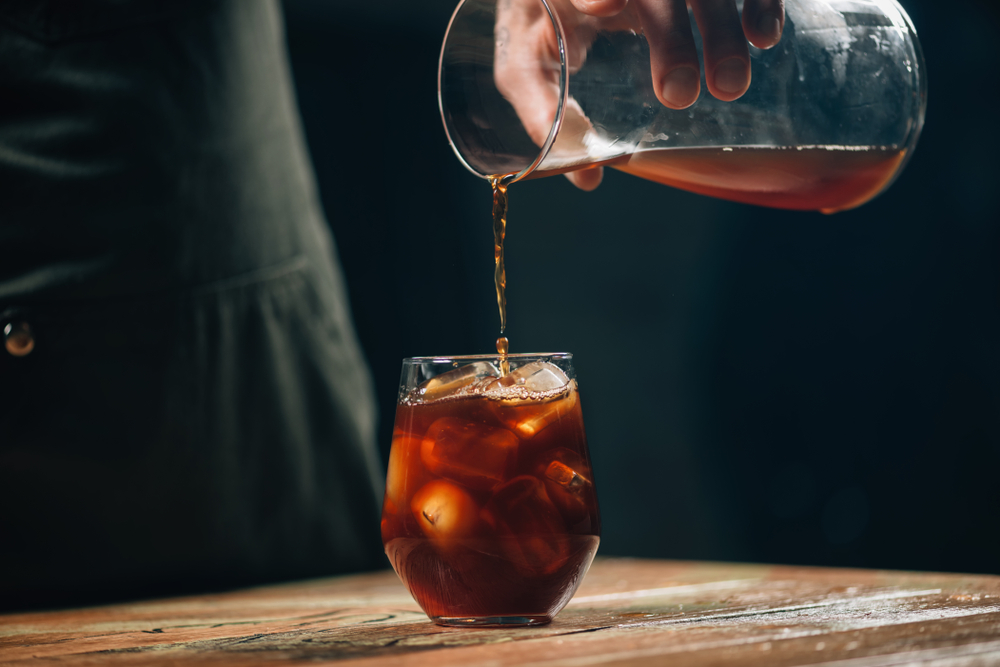 As you can see when it comes to drinking coffee in Asheville there are so many places to enjoy this brew. Whichever of these Asheville coffee shops you choose I know you will have a great time.
Cafes in Ashville are plentiful and this list is by no means exhaustive. If you are local and would like to add your favorite let me know in the comments so others can enjoy your recommendations.
I hope you have a great trip to Ashville and please come back and let us know where you found the best coffee in Asheville.
More tips for your trip to Asheville: