Are you looking for restaurants in Pigeon Forge? You are in the right place. In this article, we will walk you through the best places to eat in Pigeon Forge, dining in Pigeon Forge, and where to eat in Gatlinburg.
If you have never visited Pigeon Forge you are in for a treat. A mountain town in eastern Tennessee there is so much to do and see here.
The city has a lot to offer such as country music venues, some great places to stay, fantastic shopping and thrilling attractions.
In the foothills of the Smoky Mountains, there are also lots of hiking, cute towns, outdoor activities, and this area is beautiful in fall. It's a great place for a road trip or a weekend getaway.
When it comes to where to eat in Pigeon Forge the options are endless. Whatever you like to eat chances are Pigeon Forge can deliver. The culinary options here are plentiful and diverse.
So take a seat, grab your favorite drink and let me walk you through the best Pigeon Forge restaurants.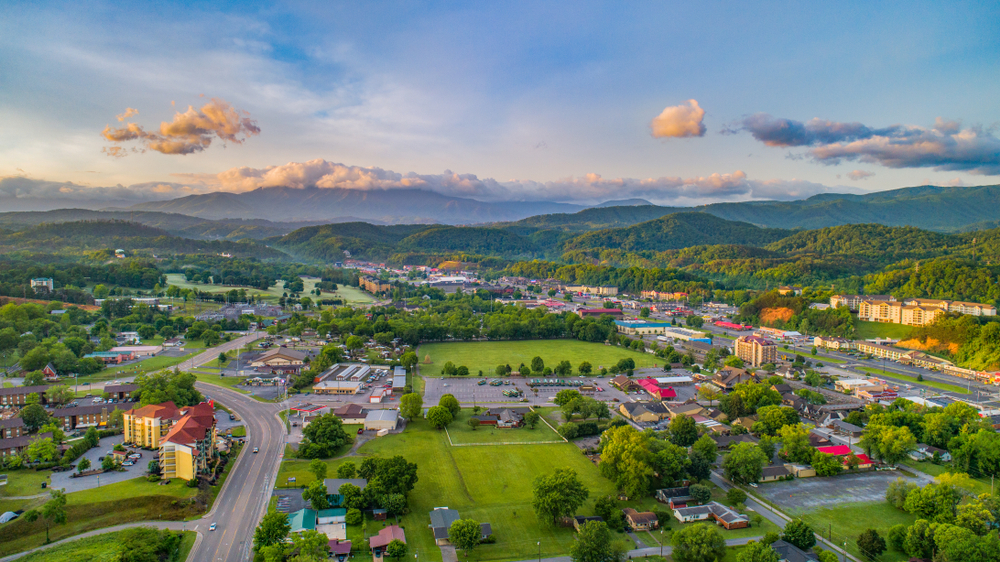 15 Best Restaurants In Pigeon Forge TN You Shouldn't Miss
Brick and Spoon
If you are looking for a great breakfast in Pigeon Forge then you can't go wrong with Brick and Spoon. The food is hearty, the restaurant sophisticated yet casual, and the welcome full of southern hospitality.
This restaurant is all about good food, good drinks, and good entertainment with some added southern mojo. One of the restaurants in Pigeon Forge that is great for families or groups of friends.
Brick and Spoon is open daily for lunch and breakfast. The menu contains the classic American dishes you would expect with their stuffed French Toast sliders being a breakfast favorite.
One of the best restaurants in Pigeon Forge for great food served in a great atmosphere.
Gaucho Urbano Brazilian Steakhouse
Combining modern flair with a traditional steakhouse this restaurant is one the best places to come for dinner in Pigeon Forge. They say they have an "Urban Cowboy" approach to churrasco-style dining which sounds pretty great in our eyes.
The food here is fresh and authentic rich in the cultural and culinary influences that make Brazil unique. There are 16 different types of meats to choose from here all hand-carved and prepared fresh daily.
It's more of an experience here with you having access to unlimited vegetables and salads and the meat brought and carved at your table. It's a continuous tableside service that you control with a counter you are given.
This is definitely one of the best places to eat in Pigeon Forge if you love meat.
Alamo Steakhouse
If you are looking for the best steak in Pigeon Forge then look no further. The meat here is perfectly aged, incredibly seasoned, and cooked to perfection.
The Alamo believes in serving the best so much so that the meat is hand-cut and hand-seasoned in-house. It's then cooked over an oak fire to seal it.
As you can imagine the menu is heavily meat orientated but there are a few vegetarian dishes. The special here is the El Presidente Porterhouse which is a filet and a strip all in one.
Thsi is one of the restaurants in Pigeon Forge Tenessee that knows how to cook a great steak and the meat lovers will adore this place.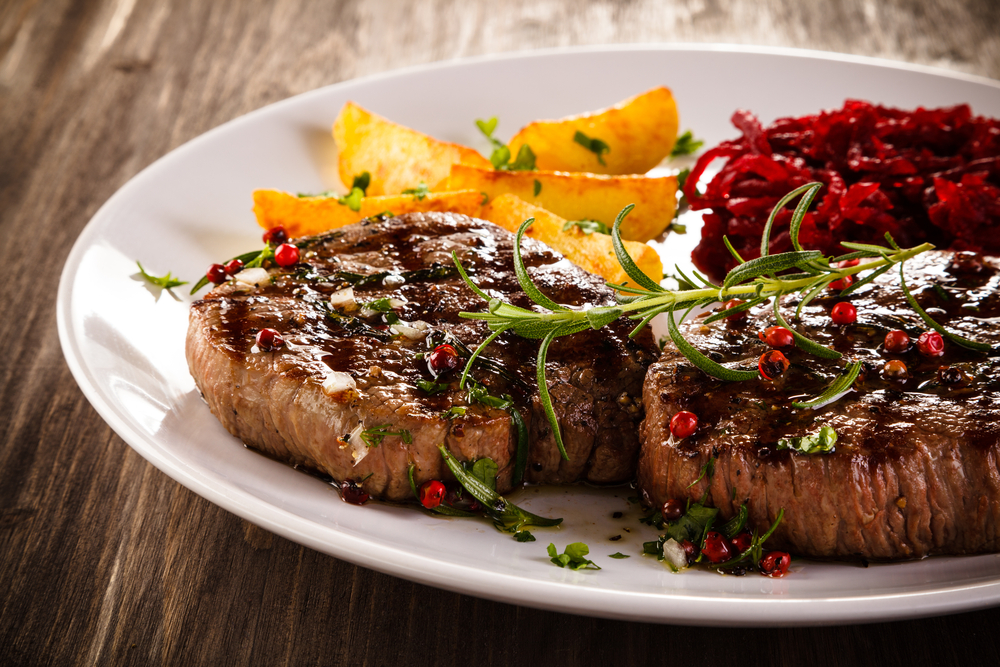 Bullfish Grill
There are quite a lot of seafood restaurants in Pigeon Forge but the one everybody raves about is Bullfish Grill. The seafood is delivered daily and they have one of the most extensive seafood menus in the town.
Voted one of Pigeon Forge's best restaurants there are no airs and graces here just good food. Bullfish do serve more than just fish, they are also known for great steaks, hence the Bull in the Bullfish name.
The menu is pretty extensive but if you come for the fish we recommend Seared Ahi Tuna, Pan Seared Crab Cakes, or Lime Grilled Shrimp. Oh and the strawberry cake here is fantastic so leave some room if you can.
This is one of the best restaurants in Pigeon Forge for those that love fresh fish.
Geno's Pizza
Geno's is a family-owned and operated restaurant and serves some of the best pizza in Pigeon Forge. The dough is made fresh daily and all the ingredients are fresh.
It's been running since 1984 and they also have establishments in Gatlinburg and Kodak. The pizzas come in medium, large and extra-large.
Choose one of the pizza specialties like steak and cheese or build one of your own using various ingredients. They do also sell subs and salads.
You can dine in or take away and this is one of the best places for lunch in Pigeon Forge. Geno's serves some of the best food in Gatlinburg.
Lee's Fusion Cafe
Looking for Chinese food in Pigeon Forge? We have you covered. Lee's Fusion Cafe offers delicious Chinese food for dining, takeout, or delivery.
Here they have a modern take on classic dishes and their fresh ingredients and delicious food have made them a local favorite. The excellent service and friendly staff add to the great experience.
The menu is large and very varied and the chef's specials are the winner here. Whatever Asian food you love chances are you can find it on the menu. And as with all Asian food vegetarians and vegans are well catered for.
If you love Chinese food this is one of the restaurants in Pigeon Forge, Tenessee for you.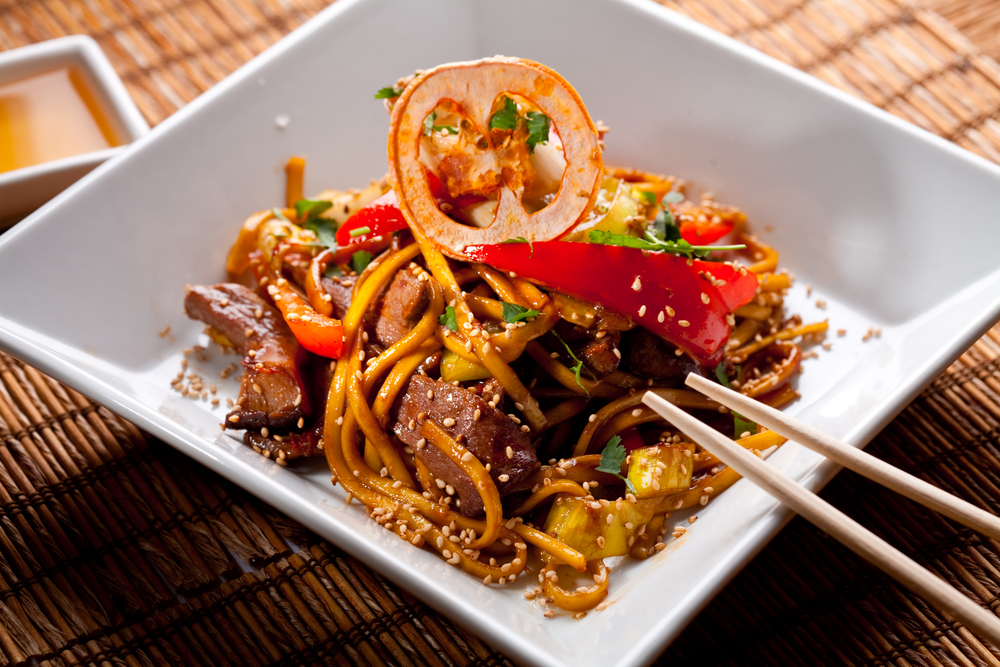 Junction 35 Spirits & Kitchen
If you are looking for something a little cool and happening then this is one of the best Pigeon Forge restaurants for you. This is a distillery that also has a kitchen and bar.
The mission here is to 'deliver high-quality, unique spirits and unique signature dishes while providing a fun, friendly atmosphere that keeps guests returning'. And we think this shows through in everything they do.
The food is pretty much what you would expect in a bar serving things like brisket, burgers, pasta, and sandwiches. It's delicious food with homemade sauces and a little added extra.
Junction 35 is one of the best places to get lunch in Pigeon forge.
The Old Mill
In an 1830's gristmill, this is dining among history. This old-fashioned eatery serves really delicious traditional food.
The setting is beautiful, the service friendly and welcoming and the food hearty and southern. The tables also overlook the Little Pigeon River so you have great views.
The menu includes items such as southern fried chicken, country fried steak, and homemade meatloaf. They also have some great vegetarian dishes.
If you thinking about where to eat in Pigeon Forge you can not go wrong with The Old Mill.
Local Goat
This is a farm-to-table restaurant that has a focus on sustainable and locally sourced food cooked from scratch. American favorites are served here along with some great craft and specialty beers.
Expect things like wings, burgers, salads, and sandwiches. Everything here is given a southern twist and it is all delicious.
It's a casual spot with a very laid-back trendy vibe. There are also HD televisions and a vintage shuffleboard table.
If you are someone who likes a juicy burger with a craft beer then this is one of the best restaurants in Pigeon Forge.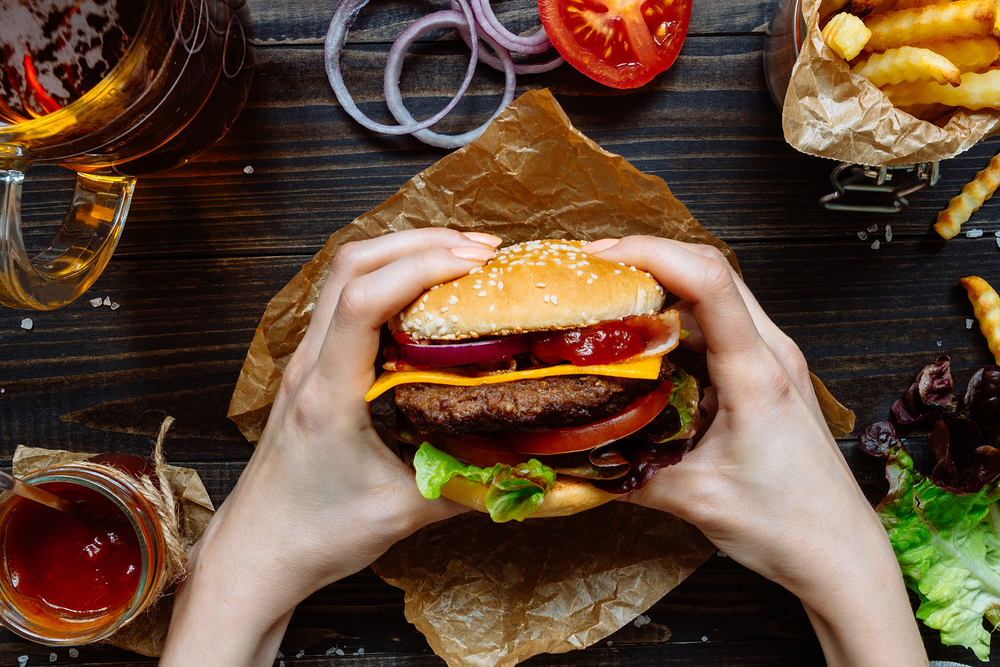 Blue Moose
Locals love this place and it's best known for its chicken wings of which it has 16 varieties. This restaurant is a family sports grill type of establishment that serves mouth-watering food.
It's not just wings here except the usual American favorites like burgers, hot dogs, and salads. the atmosphere is inviting and is very casual and social.
One of the more affordable restaurants in Pidgeon Forge and if you go here you must try one of the wings flavors. You can get a 25 wing platter where you can sample five flavors.
One of the best restaurants in Pigeon Forge for a relaxed lunch or dinner.
Little Tokyo
If you are looking for Japanese food in Pigeon Forge look no further Little Tokyo is the place for you. This is a contemporary Japanese steakhouse and sushi bar offering at-table cooking on hibachi grills.
It's a small casual restaurant with great staff, entertaining hibachi chefs, and great sushi. It's more of a dining experience here than just a meal.
The menu is extensive including fish, chicken, meat, and vegetable hibachi. Most people order the Little Tokyo Special a mix of filet mignon, chicken, and shrimp prepared with the chef's special sauce. This dish gives you a real taste of great hibachi.
It can get very busy here so if you can stop by during lunchtime where it can be quieter. Dining in Pigeon Forge doesn't get much better than this.
Paula Deen Restaurant
Paula Deen's is a casual diner that serves home-cooked family favorites with a southern flair. The recipes are from the Deen family and the food is great.
There is a really vibrant, happening feel to this place and it's nearly always busy. You may need to wait for a table but there is so much happening you won't mind.
The Fried Grits here are said to be delicious and the Best Ever Southern Fried Chicken really does live up to its name. The portions are huge and they will bring you more of any food you really like.
Eating here is more of an experience and you definitely won't leave here hungry. Just save room for the Ooey Gooey Butter Cake.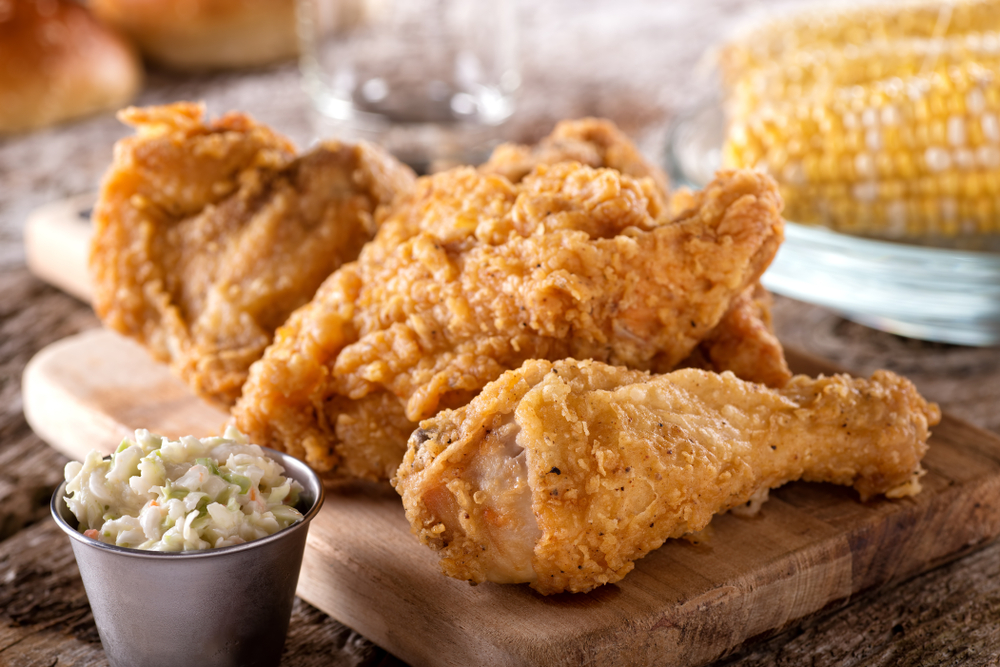 Apple Barn
In the heart of Sevierville is Apple Barn and it's more of a destination than a restaurant. With a winery, cider barn, store, and restaurant you won't run out of things to do here.
The Applewood Farmhouse Restuarant and the Applewood Farmhouse Grill are both housed here. Both are great so choose which one suits your need.
The restaurant was built in 1920 and specializes in family meals and good old-style cooking. The menu includes things like Applewood Famous Southern Fried Chicken, Tender Slow Roasted Pot Roast, and Mama's Country Meatloaf.
The grill is located in the apple orchard and serves lighter options as well as some of the restaurant favorites. Whatever you eat will be wonderful.
There is so much to see and do here the area is lovely and a stroll along the river might be needed after all the food. This is some of the best Gatlinburg food.
Mel's Diner
This is one of the best affordable restaurants in Pidgeon Forge. It's a nostalgic diner serving things like country fried steaks, "home-cookin' delights," burgers, sandwiches, soups, and salads.
Mel's is popular and family-owned and gives you all the American classic 50's diner vibes. They serve things like hearty breakfast, juicy burgers, and legendary banana splits.
As you would expect the breakfast and dessert menu here is incredible with homemade desserts and breakfast classics. There is also a pretty large burger menu and some great homemade dishes.
If you are looking for great food in Gatlinburg then Mel's might be perfect for you.
Maragritaville
If you are after somewhere fun to eat then Margaritaville might just be what you are looking for. With an island, Caribbean feel everyone will love it here.
The restaurant is located on The Island of Pigeon Forge which is somewhat of an entertainment destination. The restaurant is opposite the Margaritaville Hotel so it's easy to find.
The staff here are friendly, the menu expensive, and the atmosphere really makes you feel like you are on a Caribbean Island. The menu continues with the Caribbean feel with items like Volanao Nachos, Lava Lava Shrimp, and Jambalaya.
This is one of the restaurants in Pigeon Forge that all the family will love and there is so much to do on the Island you can really make a day of it.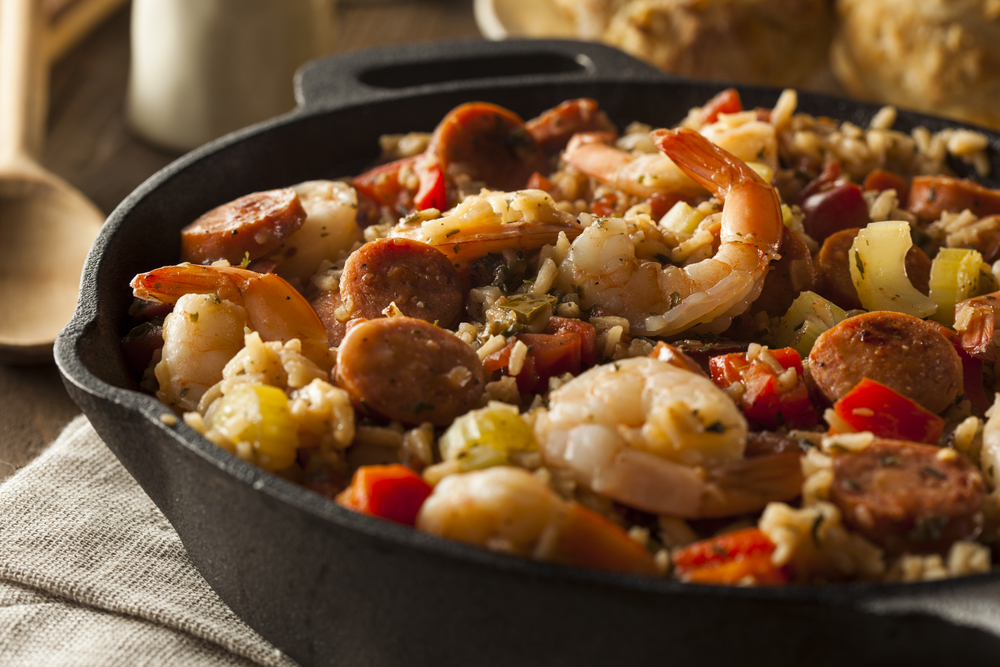 As you can see when it comes to restaurants in pigeon forge, TN there are so many to choose from. Whether you are wondering where to eat in Gatlinburg or thinking about where is the best dining in Pigeon Forge we hope this article has helped you.
We have included here what we feel are the best places to eat in Pigeon Forge and the best food in Gatlinburg. Whichever of these restaurants in Pigeon Forge you choose we know you will have a great time. Come back and tell us all about your meal and have a great vacation.