Can you see yourself living in Tennessee and are interested in learning more about the pros and cons of living in TN? With over ten percent of the United States workforce working remotely, there seems to be ample opportunity to live where you want versus living where the work is! Or maybe you are a student researching where you may want to go for college. Whatever the reason, we want to help!
Tennessee is a popular state for those looking to relocate because of its wide open space, close proximity to cities, and so much more to do. If you are looking to live near a lake, Tennessee has beautiful beaches. Perhaps you are more for mountain living? The Great Smoky Mountains take up a good portion of the Eastern side of the state.
Moving in general can be very stressful, but it is also so exciting! We hope to help you find out if Tennessee is the right place for you to call home!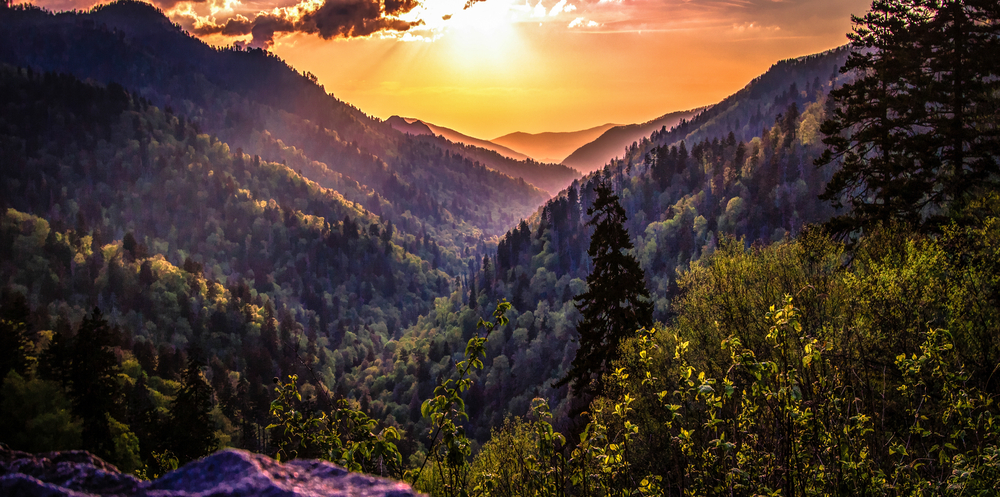 Is Tennessee A Good State to live in?
Over the last few years, Tennessee has become one of the top ten states to relocate to. Other states include North Carolina, South Carolina, and Florida! Relocating to Tennessee is popular for all the reasons that make it a good state to live in.
The lower cost of living and the affordable housing is most likely what initially attracts people to Tennessee! With excellent universities and family friendly cities, it is no wonder why they make the move! The influx of people moving to TN makes sense.
Mostly a Republican state, there are a good amount of Democratic counties throughout so if politics are a driving force, you are sure to find your spot to land.
Tennessee has a deep history with lots of areas to explore. Known as the Volunteer State because of TN sending lots of volunteers to assist in The War of 1812. Perhaps the history that most know, is the rich history of country music with both Memphis and Nashville being main players in the genre.
Of course, like with any place, there are advantages and disadvantages of living in Tennessee and a lot of that will depend on you personally.
We may label something as a con, but it is a pro to you or vice versa! We have done our best to find things that would be pros and cons to everyone though! Let's dive in and see if you should be moving to Tennessee!
Pros And Cons to Living In Tennessee
Con: Diversity
One of the cons of living in Tennessee is the lack of racial diversity. With close to seven million people living in the state, approximately 72% identify as "white only".
Black or African American make up close to 17%, Hispanic or Latino make up close to 7% and Asian just over 2%. However, the Hispanic and Black population in public schools is at a higher percentage indicating that as the current population ages, it will become more diverse. Another indicator is 5% of the population is foreign born.
Still under the umbrella of diversity, females make up half of the population! 6% of Tennesseans are veterans.
Pro: Access to the Outdoors
Honestly, one of the biggest pros of living in Tennessee is the access to the outdoors. The state has natural beauty outdoors and human made spots of nature! The golf courses will have you working on your backswing in paradise! The camping around Nashville is the perfect blend of the outdoors while being close enough to get a city fix.
If your work keeps you in the city, you can escape to one of the many beautiful cabins to spend a weekend! Probably the main draw for both the intensively outdoorsy and the passively outdoorsy are the Great Smoky Mountains! One of the most beautiful and most well-known mountain ranges in the United States, there is plenty to see and do. Make sure to check out these rushing waterfalls!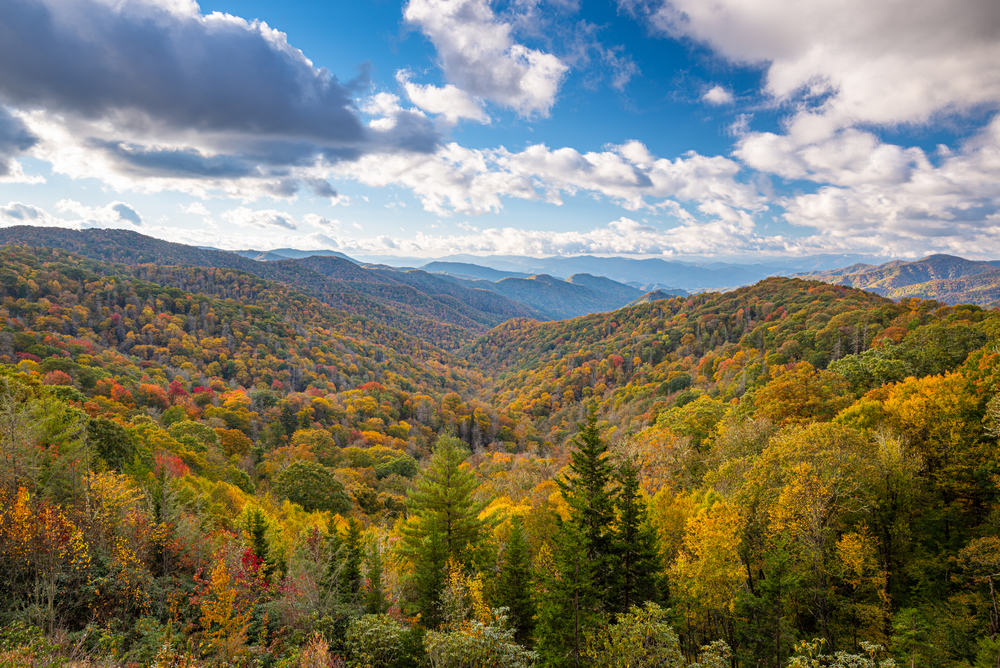 Con: Schooling
Relocating to Tennessee can be a challenge for anyone, but especially if you have a family. Less than 30% of students are achieving math and reading proficiency. These numbers put the state slightly below the national average.
Related to the poor education system, the state also ranks high on bullying and cyberbullying, school gun violence, and drug and alcohol abuse. Similiar to the rest of the country are also concerns over the low mental health among school aged youth.
On the upside, if your family is able to homeschool, you can start at anytime in Tennessee and do not have to notify the school district your child resides in. Homeschooling can give students the ability to go at their own pace, explore interests, and drastically decrease the risk of bullying and violence.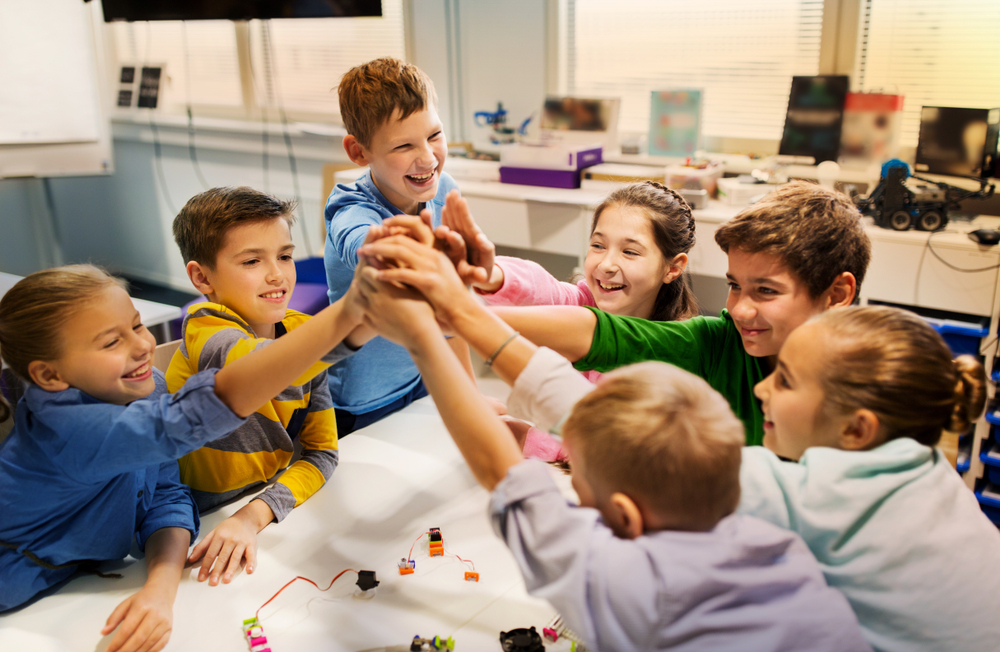 Pro: Employment
A big factor for those looking to move is what the job market is in the new location. There is ample opportunity for working in Tennessee! In fact, Nashville was ranked as having one of the top job markets in all of the United States! The highest-paying jobs in Tennessee can be found in various industries and include logistics, technology, health, and science professions.
Tennessee also has a growing need for those in the hospitality industry! The boutique hotels in Nashville is a booming industry partially thanks to all the maid of honor's hosting their bachelorettes parties here! Additionally, the construction industry is booming in Tennessee in part thanks to everyone moving there!
Pro: Places to live
Moving to Tennessee pros and cons comes down to a lot of things, but if there are not enjoyable places to live, it is a full stop. Thankfully, Tennessee has a lot of variety when it comes to places to reside. The small towns in TN are postcard perfect and provide that experience that you only get from small town living.
With cities like Nashville and Memphis, you have quick access to the busy lifestyle that some people thrive in! Then you have cities like Pigeon Forge where it is a pleasant mix of both city and small town.
The state is growing, but overall, there is enough land per person that the housing market is staying low and buyers have the upper hand. Towns like Johnson City and Clarksville have living costs well below the national average and have positioned themselves as pleasant, inexpensive places to live.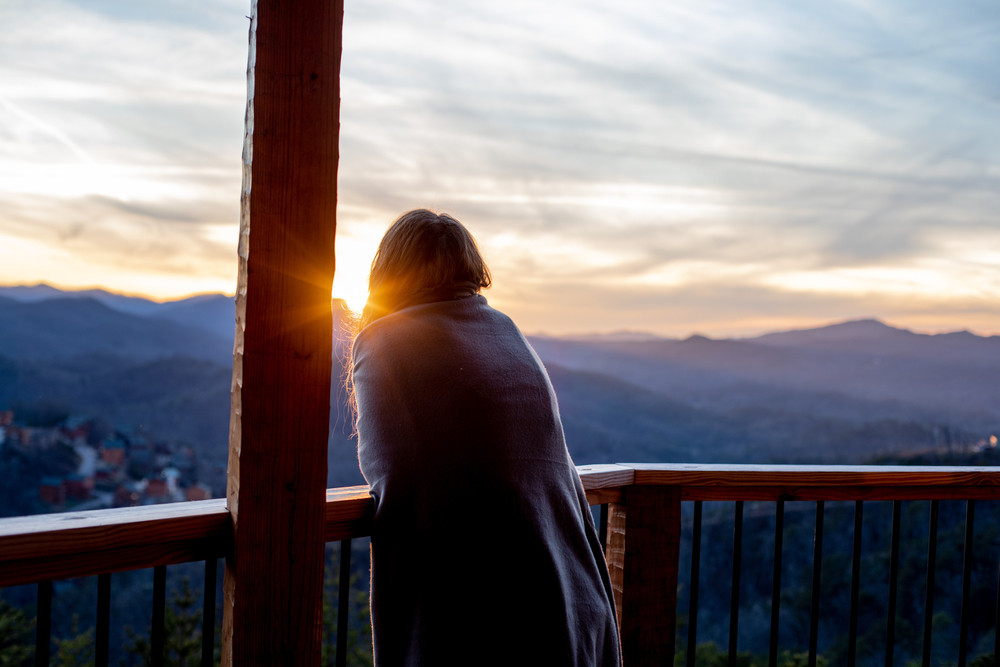 Con: Crime
One of the bigger cons of living in Tennessee is the crime rate. In 2021, there were 146,650 crime against person cases reported, which makes 673 incidents per 100,000 people. All that to say, Tennessee has the highest crime rate in the Southern states. Over 90% of the reported incidents were assault related, about 1% were kidnapping related, and 4% were sex offenses.
Crime is going to be a huge thing to consider when it comes to living in Tennessee. Of course, crime varies dramatically depending on where within the state that you live, so it is a good idea to do your research when it comes to picking your new county of residence.
Pro / Con: Gun control
Depending on your stance, the gun control laws in Tennessee will be either a pro or a con. We are going to keep this as just to the facts as possible.
In the state of Tennessee, adults can open carry or conceal and carry meaning they can have a handgun on their person at all times, except in places that do not allow it. The state of TN does not require these individuals to have a permit. You must be 21 or older to exercise this right, but there are talks of lowering the age to 18.
Licensed firearm dealers must conduct background checks before selling a firearm to someone and the state of Tennessee does their own additional background check as well. There are currently no laws in place that allow law enforcement to take the guns of someone who is reported to be at risk of harming themselves or others. Additionally, there are no laws that require gun owners to lock up their firearms.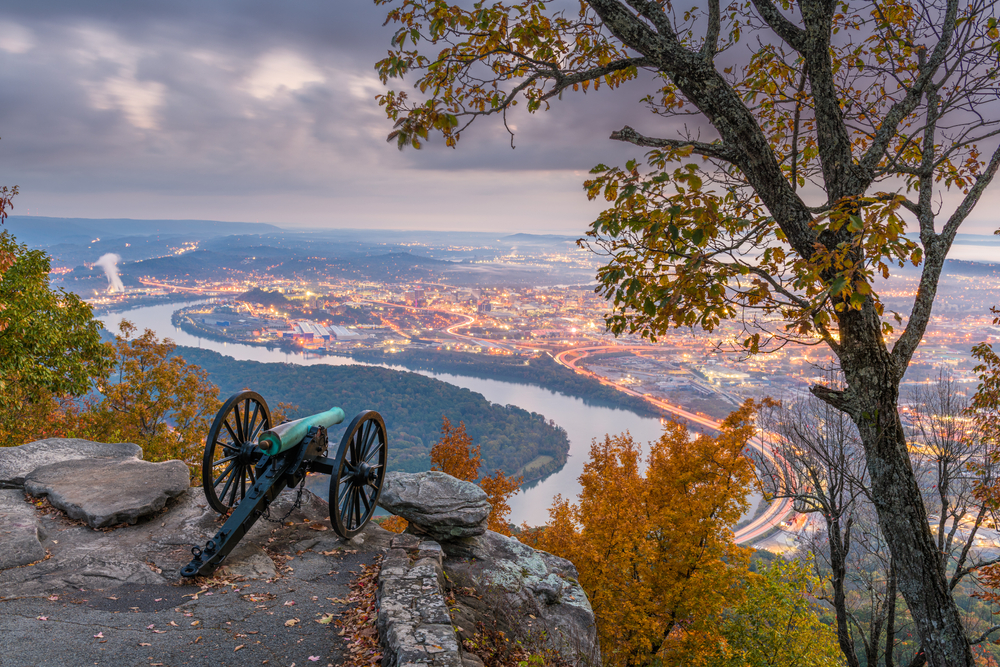 Con: Public Transport
Outside of major cities, the lack of public transport is not a huge surprise for a state in America. If you do not have a car, relocating to Tennessee will prove to be difficult. Memphis and Nashville each have a bus system, but outside of that, public transportation is non-existent. With the advent of ride share apps and car rental services, it may be possible, but it will take some work.
Pro: Citylife
Nashville and Memphis are quickly becoming a couple of the biggest travel destinations for people looking to have a good time. The Nashville nightlife is becoming pretty legendary! If you prefer to live in a more rural area, you can always plan a weekend getaway to Nashville and there is definitely plenty to do for the kids!
Memphis is also a great place to live or spend a weekend! Tennessee living means city dwellers have easy access to the country, and country folk can make it to the city anytime. The cities have the best country bars, amazing restaurants (more on that later!), and plenty of entertainment. Memphis is one of the best cities to live in Tennessee!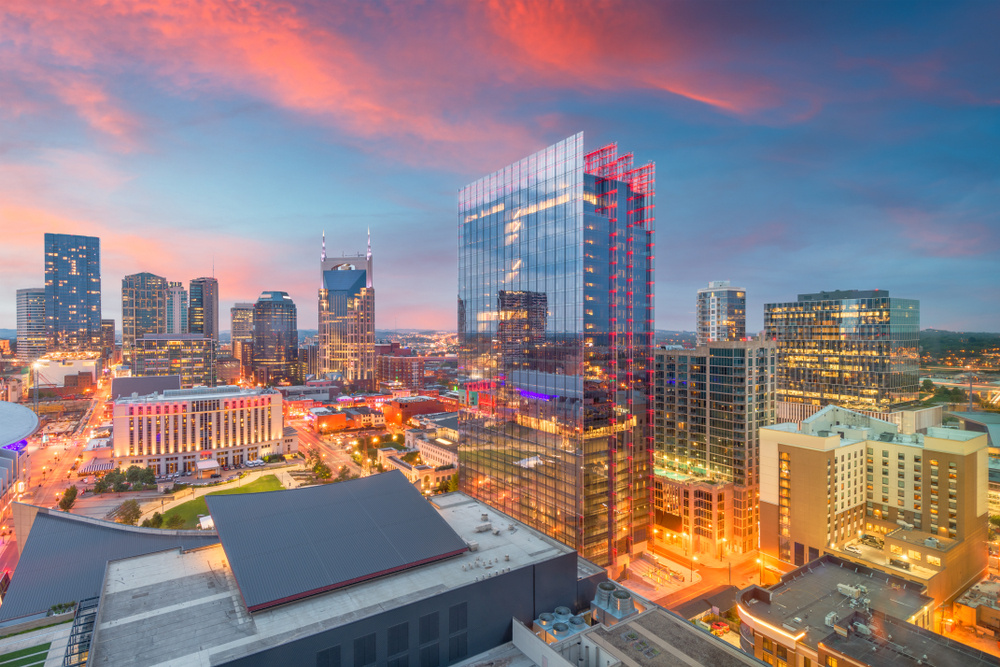 Con: Weather and Temperature
When it come to advantages and disadvantages of living in Tennessee, the weather can be a disadvantage! Tennessee has a generally mild climate year round, but still enjoys four distinct seasons! The disadvantage is that the state is located in tornado alley and experiences fifty tornados annually, some more damaging than others.
In winter, the average high temperature is 49 degrees Fahrenheit and the average low is 30 degrees Fahrenheit. The state averages about five inches of snow per year. For summer, the average high temperature is 89 degrees Fahrenheit and average low temperature is 67 degrees Fahrenheit. The state is in the Humid Subtropical climate type meaning it can get a bit humid!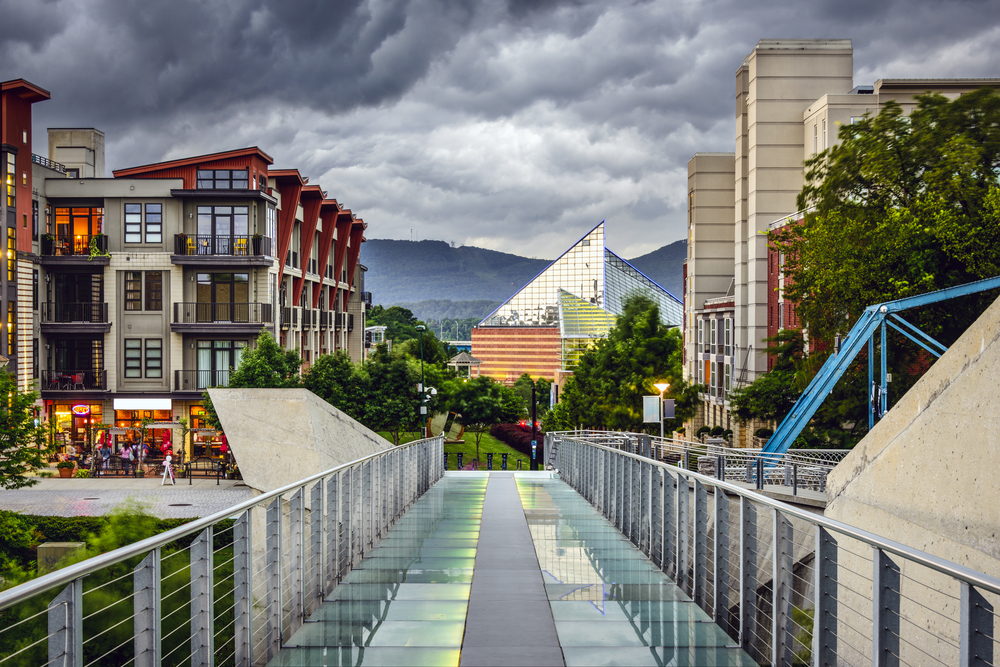 Pro: Tax Rates
Known as one of the most tax friendly states in the nation, that is definitely one of the pros of living in Tennessee! Despite a 7% state sales tax rate and maximum 2.75% local tax rate, TN is known as tax friendly because there is no income tax which is definitely a point towards working in Tennessee!
Property taxes are on the more affordable side as well. This is due to the fact that they tax the assessed value, not the full market value. If you plan on moving to Tennessee and buying property, that tax break will be so helpful!
Pro: Food
Moving to Tennessee pros and cons should be mostly a list of what effects the everyday life. Consuming food is something we do daily and for that reason, it is important to consider! Tennessee has some of the best restaurants in the South. For brunch in Nashville and breakfast in Memphis, we have already done the research and found the best!
The great food is not just kept in the big cities! Clarksville restaurants are some of our favorites! Sevierville is another place that we would recommend living for the food alone! We would be remiss if we did not mention the wonderful food in both Pigeon Forge and Gatlinburg! We have traveled all over the state, and Tennessee living is easy with the plethora of delicious food available.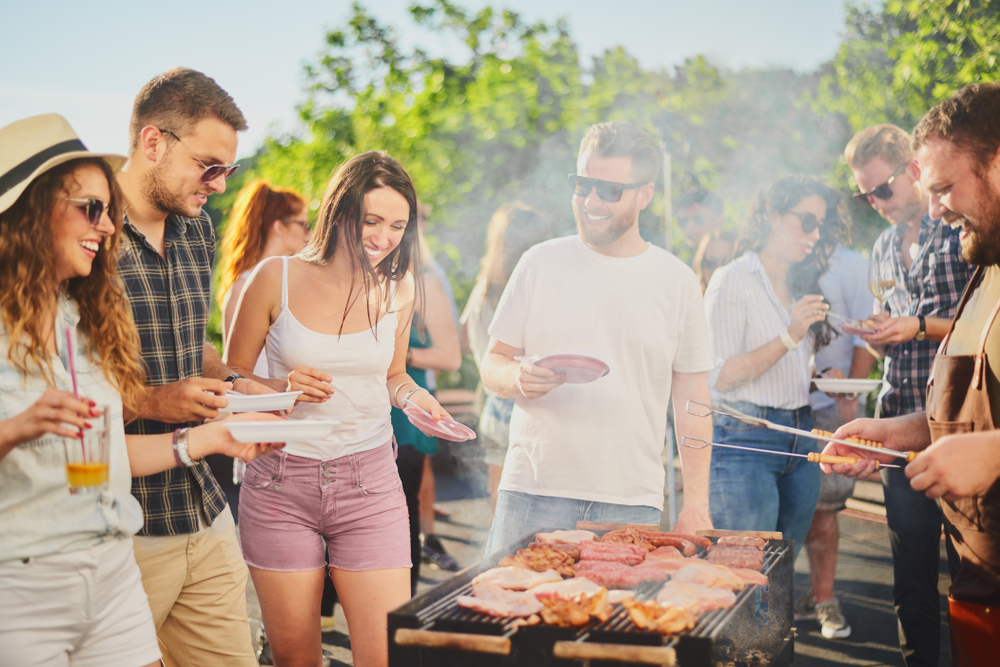 Pro: Location
When it comes to the pros and cons of living in Tennessee, location can go either way, but we are going to pick pro because of both what is located in the state, where it is located within the United States, and proximity to international flights.
As we mentioned before, there are big cities, small towns, places to be surrounded by nature and everything in between so we won't linger on that one. Located more on the eastern side, you are driving distance to all the popular East Coast states and can spend time in the Gulf Coast. There are direct flights to states all over the union.
There are international direct flights to Canada and Mexico! Of course there are plenty of flights to various airports in New York which is a great jumping off point for anywhere in Europe.
Pro: People
Pretty much across the board, Tennesseans are known to be kind, exuding the Southern hospitality the region is known for. When considering how to move to Tennessee, it is important to consider if this is a place where you can have neighbors and build community because that will be essential to making the move easier.
Con: Nuclear Power Plants
When looking into how to move to Tennessee, it is important to look at all aspects of the state. Tennessee has four nuclear power plants. Some do not consider these structures as posing a threat, while others worry about the safety of these plants if they are not properly maintained.